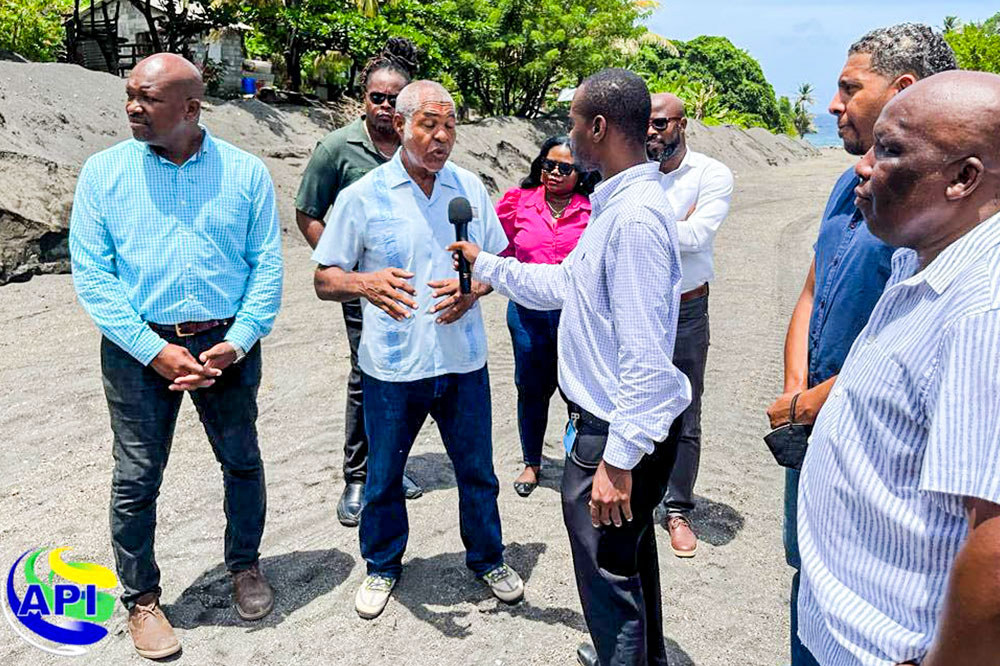 Installation of Bailey Bridge to commence this week
Residents north of the Rabacca Dry River are already giving thanks that one of the promised Bailey bridges in the area is now closer to becoming a reality.
Last Thursday August 4, members of Cabinet and other officials journeyed to the North Windward constituency.
During a stop at the Overland River, Area Representative Montgomery Daniel pointed out the area where the Bailey bridge will be placed.
Minister Daniel said work on the installation of the bridge should begin this week.
The river at Overland causes a problem when it rains, as there is no bridge to allow vehicles and pedestrians to traverse the heavy flow of water.
Speaking at the site, Daniel recalled that since the 2013 floods, all the river beds were badly eroded.
The volcanic eruption added to this problem and made life more difficult for persons in the area.
"It is very critical that we install the Bailey bridge where you can have that access…so that we can continue our normal lives," Minister Daniel stressed.