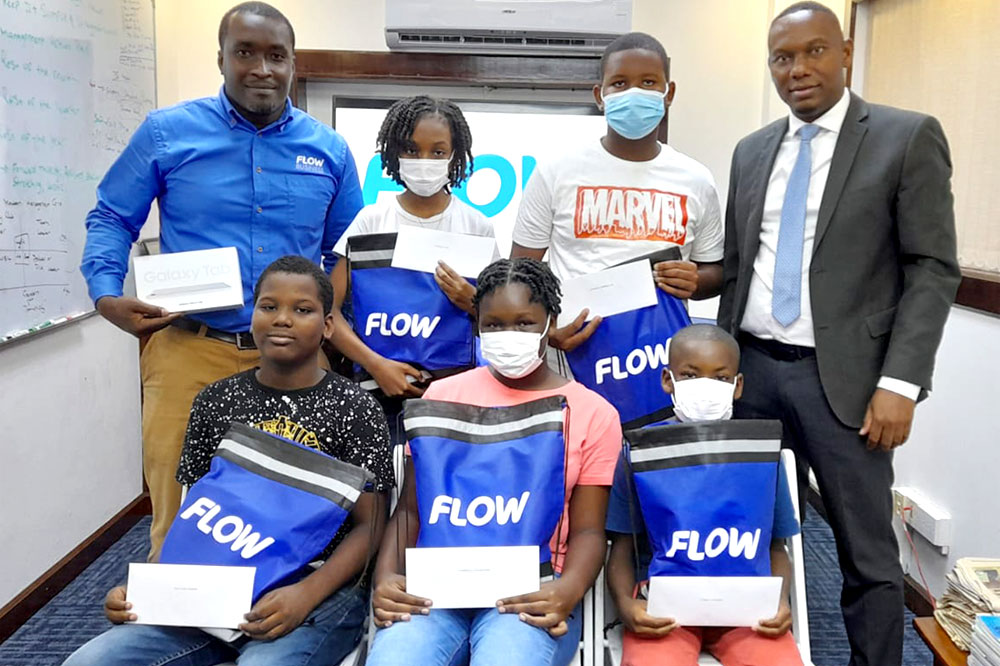 Eight students receive scholarships and bursaries from FLOW
Four students have received full scholarship packages from telecommunications company FLOW, while four others received one time grants.
Receiving the full scholarship packages were Eliana Greenidge, Gina Nelson, Kendrea Durham, and Sylario Joseph; while Camillo Roban, Alyssa Lavia, Claron Campbell Jr, and Gabriella Stapleton received the EC$1,000 one time grant packages.
The presentation ceremony took place on Wednesday, August 3 at the FLOW offices at Halifax Street, Kingstown.
Country Manager Wayne Hull told the gathering that he is pleased that the company was able to deliver on this commitment to learning and development through their annual scholarship programme and they are proud that they can "reward academic excellence within the community of St Vincent and the Grenadines."
Hull pointed out that by continuing with the full scholarship whether it's learning at primary school, university or college, "we also support persons who are entrepreneurs and we want to enable and encourage learning and development, and more importantly, growth within our community."
He said the FLOW scholarship programme is just one initiative the company uses to support learning.
FLOW scholarship programme has been ongoing for over three decades, and "the full scholarship takes our students from the form one secondary level, right through to the community college."
He said the company invests over $60,000 into the programme annually and they have a roster of 60 students.
Each student was also presented with a backpack and folder of school supplies which included a Samsung Galaxy Tab A7 Lite device.