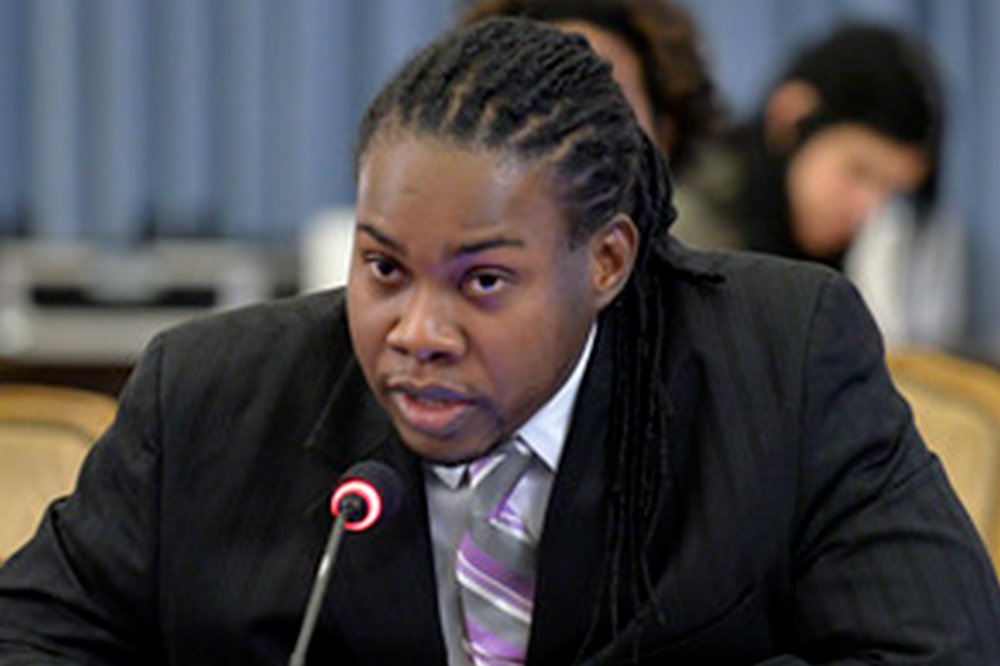 Bynoe named as the new SVG Ambassador to Venezuela
EXPERIENCED diplomat, Gareth Bynoe will be St Vincent and the Grenadines' new resident ambassador to Venezuela once all relevant processes have been finalised.
Bynoe will replace Andreas Wickham, who has officially retired from the position.
"He has reached the age of retirement. We had asked him to stay on a little while and he is now home," Prime Minister, Dr Ralph Gonsalves said on WEFM's "Issue at Hand" programme on Sunday, March 6.
"The office is operating still in Caracas but we have already decided to appoint Mr Bynoe…" The soon-to-be ambassador is currently a counsellor at this country's mission to the United Nations, having been sent there from his previous post in Washington, in 2018 to ramp up SVG's bid for the UN Security Council seat.
Gonsalves noted that Bynoe was the first person to address the UN Security Council on SVG's behalf, and he will be the first full-time ambassador with locs.
Bynoe holds a Bachelor's degree in International Relations and a post graduate diploma in Diplomacy. He is also fluent in Spanish.
The prime minister said on Sunday that the government will also be sending someone to fill the position of Minister Counsellor at
the Embassy of St Vincent and the Grenadines (SVG) in Venezuela. Gonsalves also took the opportunity to thank Wickham for his service over the years.
The newly retired ambassador was honoured last month when he received the Order Francisco de Miranda award from President, Nicolas Maduro.
The award is one usually conferred by Venezuela on outstanding citizens or foreigners "who have contributed to the sciences, the progress of the country, to the humanities or who have exemplified outstanding merits".
The prime minister also congratulated Wickham on this achievement.