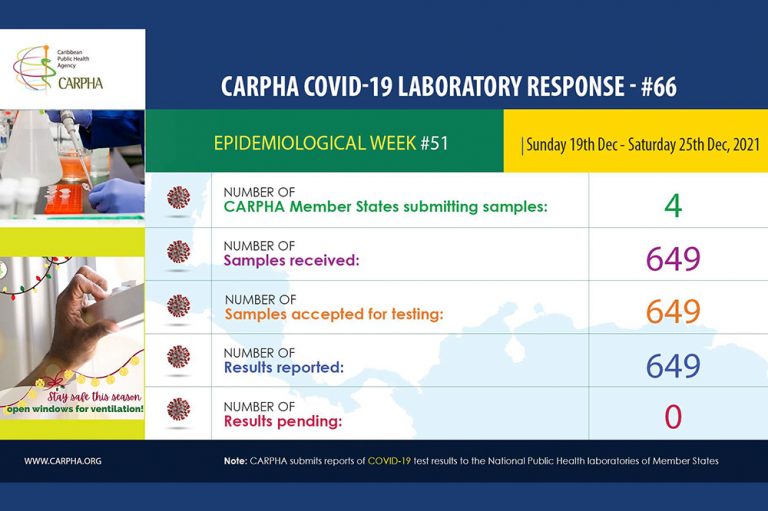 CARPHA Medical Microbiology Lab works throughout the holidays
The CARPHA Medical Microbiology Laboratory (CMML) said it has remained open and continues to receive and test samples for suspected COVID-19 and variant identification via genome sequencing for its Member States.
CARPHA's Executive Director, Dr. Joy St. John said, "As the regional reference laboratory, and especially during this critical phase of the pandemic where several variants have been detected in the region, our CARPHA laboratory has not closed its doors and remains open. CARPHA has reported the detection of Omicron to Member States, [including St Vincent and the Grenadines], during the holiday period. Our dedicated staff continue to provide technical support, advice and the highest quality of service to help inform decision makers in its Member States".
The CMML has also consistently provided weekly updates on its COVID-19 laboratory response, its release dated December 29 states. On Tuesday 28th December 2021, CARPHA shared COVID-19 Laboratory Dashboard No. 66 for the Epidemiological Week #51, which reflects testing carried out by CARPHA during the period December 19-25.