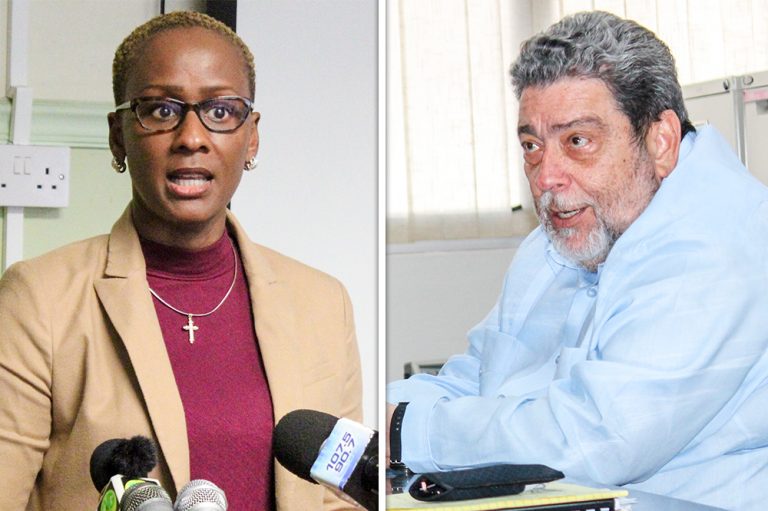 Be careful how you spend this Christmas, PM cautions
PERSONS ARE BEING urged to be cautious in their spending for Christmas and to not use up their finances to attend expensive all inclusive parties being held this month.
This is the advice from Prime Minister Dr. Ralph Gonsalves who said that public servants will be paid early this month, on Thursday December 16, because of how the Christmas holidays fall, and will therefore have a long wait until another pay day.
"When you getting paid at the middle of the month really, it means next time you get your paycheque is at the end of January, is six weeks after, and you have extra money you are having to spend for Christmas and New Year.
"I know credit unions and banks will put credit facilities in place…but you know it is going to be challenging," the PM said on NBC Radio last Wednesday, December 8.
He said that many women are going to "husband" their funds, meaning, "that they take great care in dealing with their resources, but I just saying to some young men who may not think this through and who maybe having been in the habit of managing money, be careful how you spend for New Year's Eve eh because there are some expensive all inclusives and I am sure that you are going to have some which are wholly vaccinated events," Gonsalves said.
He explained that organisers of these vaccinated events have to go to the Chief Medical Officer (CMO) Dr.Simone Keizer- Beache who would deal with that issue.
"Even if you don't take them there (to the events), you have to be careful because you have to remember is a long period," PM Gonsalves stressed.
Several all-inclusive events are expected to be held this month particularly on Christmas Day, Boxing Day and New Year's Day, among them being the popular "Climax Cooler Fete" that attracts thousands of patrons on January 1, the beginning of every year.
"January is going to be a problem month," Gonsalves stressed while noting that persons would normally get paid closer to December 19 and 20 but December 2021 ran differently and if you wait until Monday 20 to pay persons, they would not have a weekend to do their shopping etc.
"…so we have to pay the week before."
The PM said also that the government is giving income support to several farmers in the amount of EC$500 a month, paid every two months.
The last payments, for September and October, amounting to $1000 per farmer were made before Independence but others who were not on the list received $2000 having also received disbursements for July and August.
Gonsalves said before Christmas the farmers will get another $1000 for November and December and, "as always we keep our promise amidst all the difficulties and the changes in the scenes of life."
Money is also being provided through the World Food Program (WFP),that helps to make some of the social safety net payments in addition to what is provided by the state through all the various entities, Gonsalves concluded. The WFP payments however, will cease at the end of January 2022.