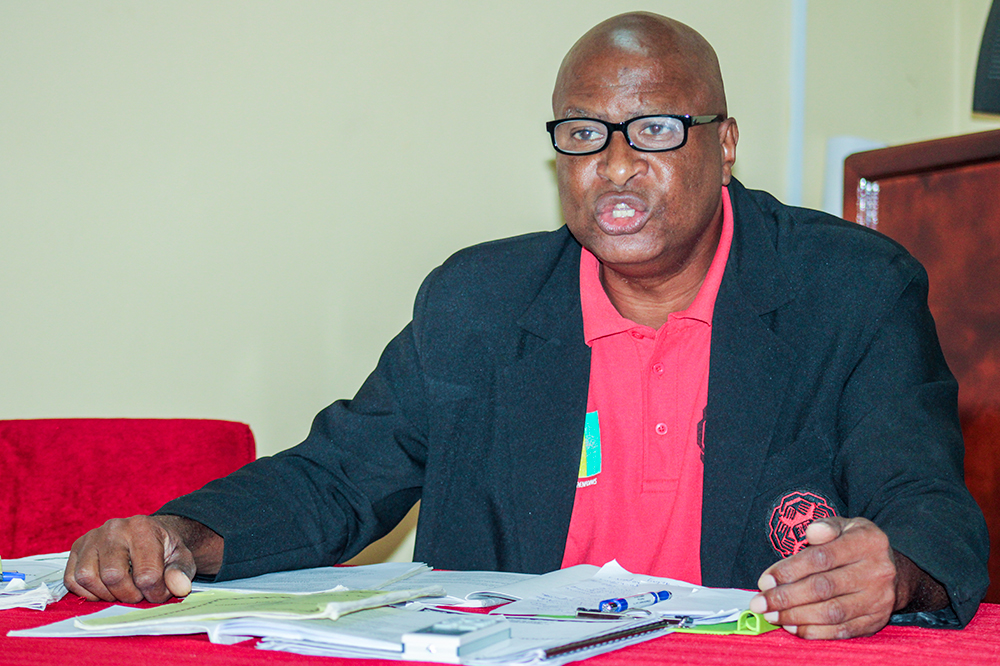 SVGTU calls on teachers to strike, picket this week
The nation's teachers are being advised to take part in strike action from today, December 7 as the SVG Teachers Union continues to stand against the government's recently implemented vaccine policy. 
According to a letter dated December 5 from the Union to its members, teachers are being encouraged to picket at the Vegetable Market in Kingstown, Union Island, Administrative Building in Canouan and Bequia on Friday December 10 from 9:30am. 
"We want to stop the mandatory policy. We want to repeal that piece of legislation and we want to deal with all the discrimination that has taken place regarding our teachers. Some were chased from the school…can't go and perform their duties," Oswald Robinson, the president of the Union said on Hot97 yesterday morning when asked about the purpose of this week's industrial action. 
Last Friday was the final day for teachers, and certain other public workers to take a COVID-19 jab in order to maintain their posts in the public service. 
But according to the Union's letter to its members, both vaccinated and unvaccinated teachers were advised to continue physical and online classes yesterday and this Thursday, December 9.
They are also advised to strike from online and physical classes today and tomorrow and join in the planned nation-wide protests on Friday. 
"The SVGTU is kindly calling on all parents to keep their children at home on Tuesday 7th December and Wednesday 8th and to join in solidarity with the SVGTU on the picket line on Friday 10th December, 2021. We will further advise all of our members as we intensify our plan of actions," the letter said. 
Vaccinated and unvaccinated teachers at the West St George Secondary School staged several "sit-ins" last week to signal their position against the government's vaccination policy. 
Robinson, speaking on radio yesterday said several other schools engaged in similar action "but some of them didn't want people to know because there are still teachers who are in fear". 
While he declined to identify the institutions that took action, Robinson noted that at least one primary school had only the principal and 20 students in attendance last week when the teachers stayed away from work. 
"But I am happy they are coming out of their shell," the Union president said, adding that he is very confident that more schools will be involved in the Union's plans for this week to demonstrate their disapproval of the vaccine mandate.