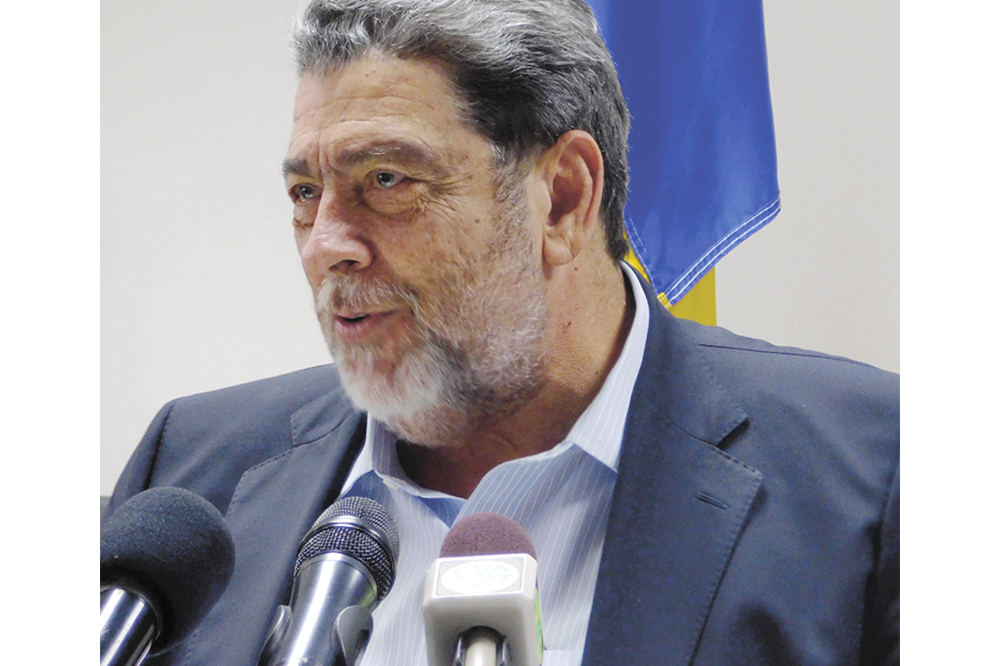 PM cautions again about the need to observe COVID-19 protocols
Persons are once again being cautioned to adhere to the COVID-19 protocols which include social distancing and mask wearing.   
"The pastors have to help and people have to help," Prime Minister Dr. Ralph Gonsalves said on NBC Radio's 'Your Morning Cup' program for Wednesday December 1.  
The comments came after the funeral last Sunday of 41 year old Nolan "Smokie" Wilkinson in South Rivers, who was employed on a farm in Canada and died on Saturday September 18 in that country.
He had been met unresponsive in the bathroom of the housing unit on the farm where he worked.  
 "Smokie was a very popular fella, a good human being," Gonsalves said while adding that the funeral was held at the park in South Rivers and the family and church must be commented for the way the venue was set up.  
He said all the protocols were adhered to, no entry without a mask, hand sanitation and temperature checks and there were lots of chairs under the tents reasonably spaced.  
He said "unfortunately" after the service the conduct of the crowd going to the cemetery was unacceptable.
 
Videos on social media depicted a carnival like atmosphere.
"Reports are that the crowd was huge…the numbers…he was very popular," Gonsalves said of the deceased while noting that "fortunately", the overwhelming number of persons were wearing masks .  
Gonsalves noted that from his statistics South Rivers has a high percentage of vaccinated residents "…so all that is mitigated, but we have to be careful because these events can become super spreading events.
He said he knows that is an issue that the Cabinet Secretary and Sir James's family would have in mind," Gonsalves said in relation to the upcoming state funeral of former prime minister Sir James Mitchell. 
"I just want to urge again and I am asking the Christian community, the police, the mourners, all of us because we are in a new and dangerous situation with COVID and we have been in this situation since the proliferation of these more deadly variants," said Gonsalves as he again urged persons to get vaccinated.  
. "The more we vaccinate the less likely that we are going to have transmissions…and less likely to get sick as otherwise would have been and less likely to be hospitalised than otherwise and unlikely to die…," Dr. Gonsalves pointed out.  
He noted that the 74 persons who died from COVID-19 were unvaccinated, while about 98% of the persons hospitalised are unvaccinated.  
A new strain of the COVID virus has been detected known as B.1.1.529,and labelled the "Omicron variant" by the World Health Organization (WHO). It has been classified as a "variant of concern".