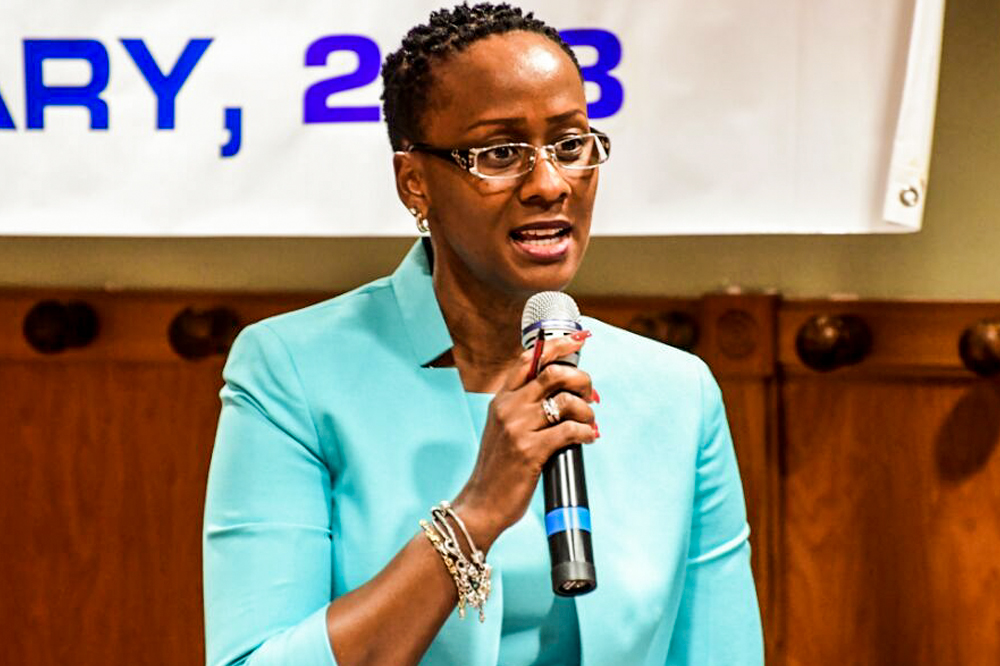 Health authorities testing new protocols for international arrivals
Local health authorities are in the process of testing and finalising new entry protocols as St Vincent and the Grenadines (SVG) prepares to welcome larger international flights in the coming weeks. 
Several options being explored may see travellers providing documentation for verification before boarding a flight to SVG and PCR testing being done at a different location rather than at the Argyle International Airport (AIA).
Government and tourism officials had announced earlier this year that Virgin Atlantic would make its inaugural flight to the AIA from Heathrow on October 13, while Caribbean Airlines (CAL) would resume direct flights to and from the JFK International Airport in New York from October 20.
With these dates insight, Chief Medical Officer (CMO),Dr. Simone Keizer-Beache told SEARCHLIGHT that the focus is currently on implementing protocols that will decrease the length of time that passengers have to stand in the airport, which will in turn decrease any congestion in this time of COVID19. 
"We have been working on different options in terms of who will test and where we would test them (passengers) and we're also seeking to improve the whole process of documentation and tech verification of documents," she said. 
Keizer-Beache explained that the possible implementation of pre-boarding verification would mean that documents are submitted before hand and lends itself to the process of verifying one's vaccination status, PCR tests, and determining where they would quarantine, how long they quarantine or if they need to be quarantined at all.
It may then mean that not everyone, particularly vaccinated travellers, will be given a PCR test. 
This system was tested over the weekend with some passengers who arrived at the AIA. 
"Over the last few months, the number of cases we have detected in persons coming in, in vaccinated persons coming in, we have only had between two or three persons coming in fully vaccinated, testing positive," the CMO said. "And so the yield in terms of the risk of that is what we're looking at. But, we have not decided to go with that completely,but rather that we might test in a different location; that is the hotel rather than at the airport, because the time needed to do the tests in the airport, in addition to the verification of documents, slows the process down a lot." 
Several persons expressed concern after learning that not all passengers who arrived in SVG last Saturday were tested for COVID-19 infection. 
It was also rumoured that lack of testing was due to a shortage of PCR test kits. 
However, Keizer-Beache told SEARCHLIGHT that testing was carried out on all unvaccinated persons, as well as persons who had special exemptions in terms of where they were being quarantined. 
In relation to the test kit supply, she admitted that, "we did have some challenges" but it was not the deciding factor to not test all incoming travellers. 
"We have since been able to address that challenge in terms of supplies," she added.
 
The CMO maintained that the authorities are currently in the process of testing new protocols to be implemented soon. 
She was however unable to say how soon these new entry protocols will be finalised and come into force. 
""It has to be done this month but exactly when we would have the entire change implemented, I can't say for sure as yet," Keizer-Beache said. "We have to do it pretty quickly, because I think the first flights come around October 9th or so …something like that requires more staff, and resources generally. So we are working through all of those and that's why we were looking at the different options to see what really slows the process down and we did find that testing everybody at the airport does slow the process down." 
The health official disclosed that they will be trying other aspects of the proposed new protocols over this weekend.