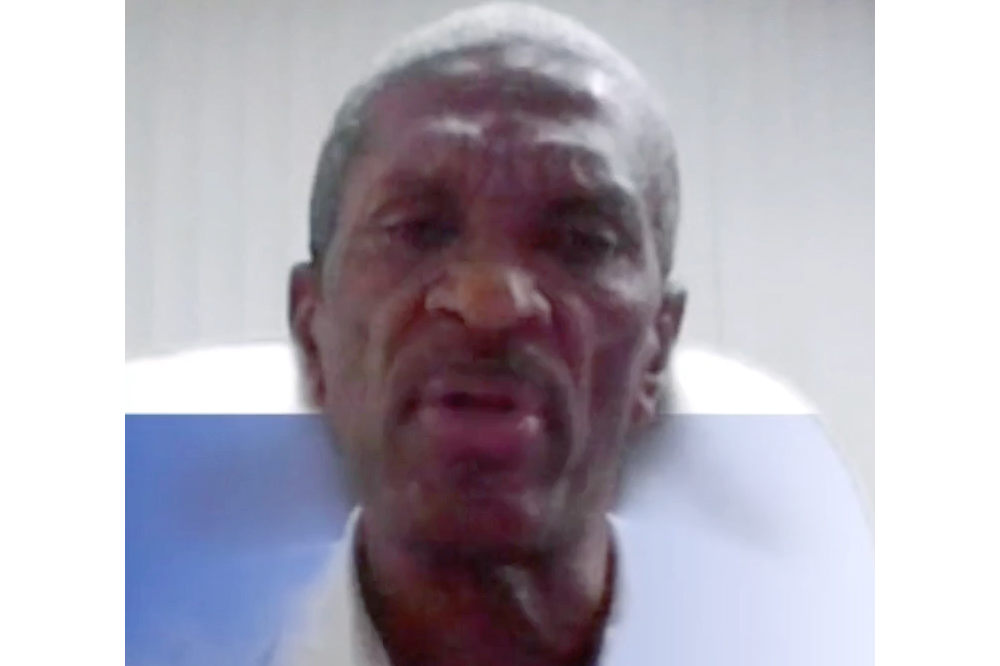 'We are playing with trouble': Dr Douglas Slater
FORMER MINISTER OF Health Dr Douglas Slater thinks that the Delta variant of COVID-19 has the capacity to overwhelm the Caribbean Community's (CARICOM) healthcare platforms, of which St Vincent and the Grenadines (SVG) is a part.
The Delta variant is more infectious and has led to increased transmissibility when compared with other variants, even in some vaccinated individuals according to the Centre for Disease Control (CDC) in the United States (US).
Dr Slater is the current Assistant Secretary General, Human and Social Development for CARICOM and was a guest on Round Table Talk, episode 75, on Facebook last Wednesday.
He said that in CARICOM, SVG is the country with the lowest uptake of COVID-19 vaccination and that is problematic for the nation of 115,000 inhabitants.
And according to the publication CARICOM Today, international efforts to slow the COVID-19 Delta variant have been hampered by its particularly virulent nature, which has led to hot spots of hospitalisations and deaths throughout regions with low vaccination levels and limited public health measures. "When I look on the figures regionally, we are not in a good place, that is the region, CARICOM, and certainly I am sometimes a little uncomfortable when I see St. Vincent towards the bottom of the line in CARICOM with the rate of uptake of vaccines," Dr. Slater stated.
In SVG, as of September 1, 30,922 vaccines were administered, 19,047 first doses and 11,875 second doses.
Dr Slater said persons in SVG must not feel "too secure" because we have a low death rate because that can change overnight.
"We don't have to look too far to see examples of that within the region, our next door neighbour Grenada was doing excellently and then 'bam'… so too St. Kitts and some other countries, and yet nearby we have countries that have really gone way out of control too, like St. Lucia…" Dr. Slater commented.
Grenada, up to press time, had 539 cases with two deaths, St. Kitts and Nevis, 1,121 cases with three deaths and St. Lucia, 8,322 cases with 106 deaths.
As of September 1, this country had recorded 2,355 cases of COVID-19. One hundred and seventy seven cases were imported and 10 import related. There were 38 active cases and 2,305 recoveries (as of September 1) with 12 COVID-19 related deaths.
Dr Slater added that all it requires for the coronavirus to wreak havoc is a "little slip" and he is concerned, as are the health professionals, that the Delta variant, with its high level of infectiousness, "can and almost certainly will hit us soon and we can find a situation where our healthcare services are overwhelmed."
SVG has recorded four cases of the Delta variant while other Caribbean countries like Jamaica and Barbados have also recorded cases.
"So that is not a scare tactic, it is not trying to scare persons, but it's the reality and to be forewarned is to be forearmed and the best way of being forearmed, I think, the best tool is vaccination," Dr. Slater said.
He said that the other public health methods, like the proper use of masks are also important, but during a visit to SVG a few weeks ago, he was not impressed by the level of mask use.
"We are playing with trouble to put it quite simply," Dr. Slater said.