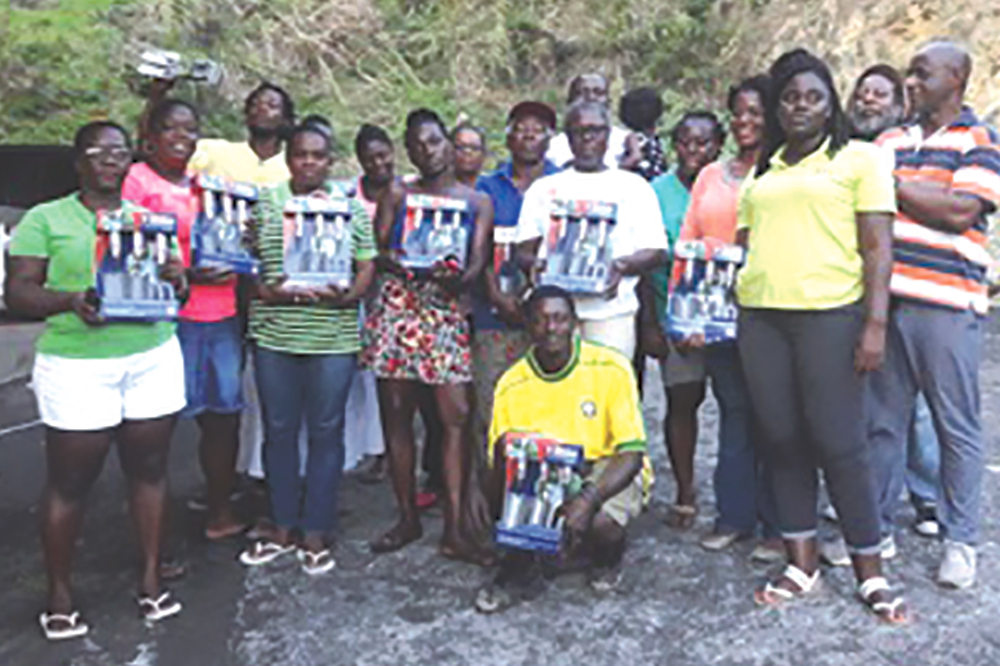 Ottley Hall's home gardening project moves into implementation phase
THE NATIONAL COUNCIL of Women SVG, with support from the New Zealand High Commission Fund is implementing a Home Gardening Project for the women of the Ottley Hall community.
The project seeks to facilitate the empowerment of the women of the Ottley Hall community, many of whom are single or stay-at-home mothers. The project will encourage and assist the women to get involved in backyard and container gardening.
The project intends to promote an attitude and environment for healthy eating, to encourage good garden and environmental practices and to provide opportunities for income generation and sustainability.
The project hopes to benefit 40 women, 50 children and 15 men in the Ottley Hall community.
The project committee has been carrying consultations with the women and their families, since early February 2018. Last Thursday, April 19, the project committee met with 15 of the women who are already registered for the project and presented them with hand held gardening tools. Yesterday, April 26, the project hosted a workshop on Good Agricultural Practices (GAPs) for home/backyard gardens. This was facilitated by Conroy Huggins, Home Gardening Facilitator.
The project is co-ordinated by Beverly Richards, project co-ordinator and president of the National Council of Women. The other members of the project committee are Fitz Jones, home garden facilitator; Conroy Huggins, facilitator and Joyce Burgin, nutritionist.
WOMEN IN THE Ottley Hall Community received hand held farm tools last Thursday 19 April, 2018