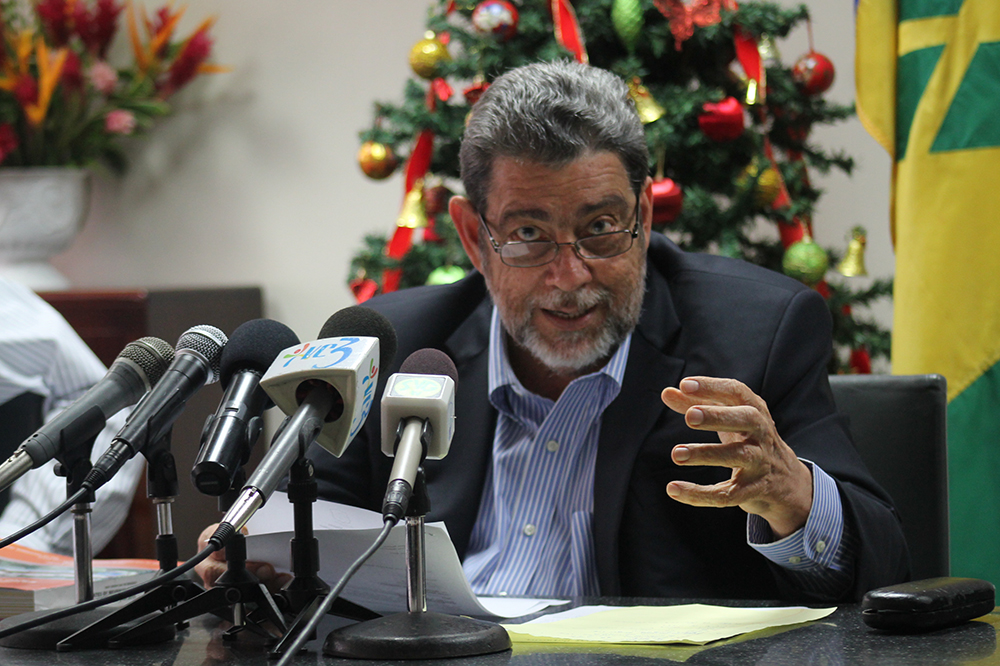 News, Searchlight
April 20, 2018
We're no longer purchasing items from businessman Shane Browne – SVGPA
THE ST VINCENT and the Grenadines Port Authority (SVGPA) is no longer interested in purchasing items shipped to St Vincent by businessman Shane Browne.
Browne recently shipped a container with goods valued at US$130,000 from the United States, reportedly insisting that he ordered the items on the advice of the Port Authority.
Port officials said no such order was placed, but Prime Minister Dr Ralph Gonsalves, who has responsibility for the Port Authority said last week, that whatever items in the container met the Port Authority's specifications in quality and price, the possibility exists that the port would buy the items.
But Gonsalves said on Thursday that Browne has not produced the documents requested so the expression of interest by the Port Authority has been withdrawn. Among the documents requested were paperwork showing the technical specifications of certain items and original invoices showing price.
The container is said to be filled with items, including tires, at least two flat screen televisions and cases of WD40 lubricant.
The Prime Minister noted last week that Browne seemingly misunderstood the procedure he had to go through to do business with the Port Authority and as a result, erred in his decision to ship the container to SVG.
Reports are that Browne held discussions with persons associated with the Port Authority about what items the Port would be open to purchasing, but instead of waiting on a contract or for authorization, went ahead and purchased several items and shipped them to SVG, later sending an invoice to the Port for the items.
PRIME MINISTER Dr Ralph Gonsalves