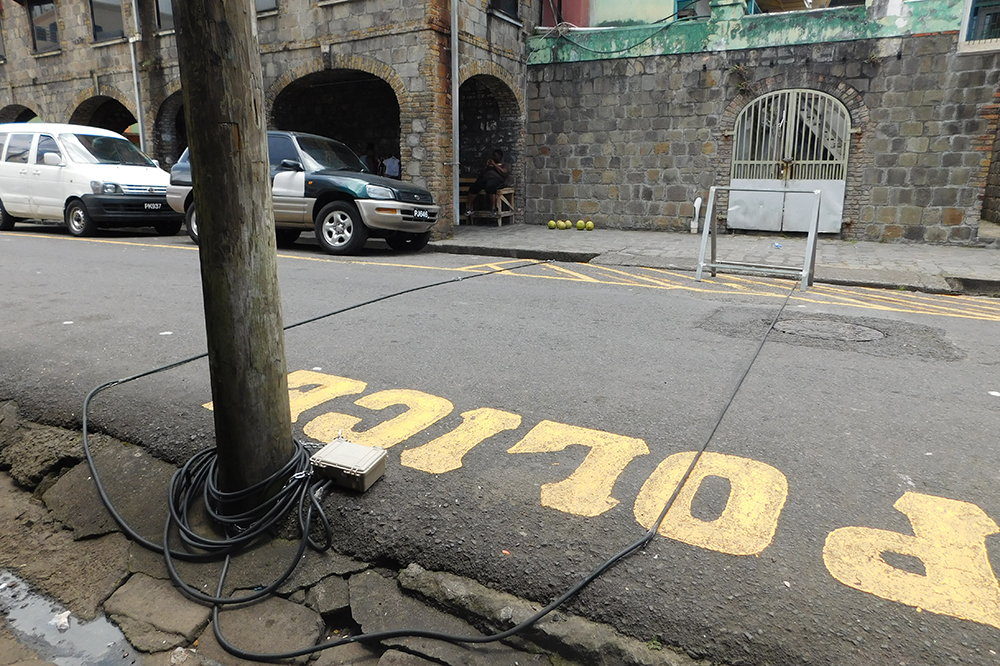 SVGPA conducting traffic infrastructure improvement study
SIX PNEUMATIC TRAFFIC counting devices have been installed at different locations in Kingstown to collect data for a traffic infrastructure improvement study.
The study, which began last Sunday and will run for two weeks, is being conducted by the St Vincent and the Grenadines Port Authority (SVGPA). The Port Authority needs the data so that recommendations can be made on how to improve the traffic infrastructure in Kingstown, particularly improvements to facilitate the new port earmarked for the western end of Kingstown.
The pneumatic traffic counters (Brand JMAR Trax Apollyon) have been deployed at Melville Street (near Salvation Army), Forrester's Court, Hillsboro Street (between the Central Market and Jax Enterprises), the foreshore road (the reclamation area near to the Leeward Bus terminal), Bentick Square (between the Co-operative gas station and OT car park) and at Kingstown Hill.
These devices, which the management of the SVGPA told SEARCHLIGHT pose no risk to the public or vehicles, not only count vehicular traffic but are able to specify the different types of vehicles that pass.
The traffic study also includes people taking manual turning counts in 15 locations and manual vehicle classification counts in two areas.
The traffic count exercise is the most recent of a series of activities being conducted under the Port Modernization Project. Other recent activities include two community consultations in the Rose Place area in January 2018, while a geotechnical campaign, which began on March 28 is taking place in the area earmarked for the project. Stakeholder consultations are ongoing.
Upcoming activities include a topographic survey campaign, additional social and environmental consultations and a bathymetric survey campaign.
The Port Modernisation Project is estimated to cost US$100 million with implementation over a three year period. During his 2018 Budget address, Minister of Finance Camillo Gonsalves said the government has already secured the equivalent of US$40 million in a grant from the Government of the United Kingdom through its UK Caribbean Infrastructure Partnership Fund (UKCIF) and that satisfactory negotiations are at an advanced stage with two multilateral financial institutions to secure the remainder of the financing to construct this "modern, state-of-the art facility."
ONE OF THE six pneumatic traffic counting devices seen here on Melville Street