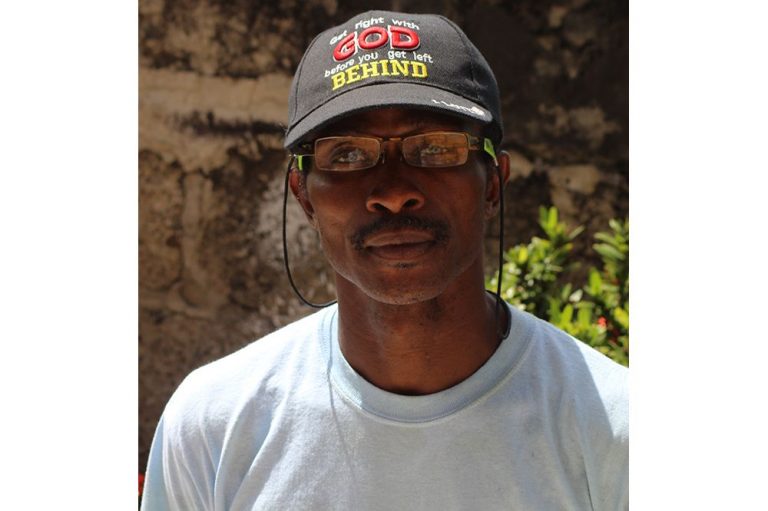 Lockhart family heading back to US
Otis Lockhart, who had recently been accused of holding his family against their will in a tent on Bequia, says that they will be heading back to the United States of America (USA) soon.
Lockhart told SEARCHLIGHT on Saturday that plans have already been made to have his children enrolled in formal schooling in the USA, beginning this September.
"My family has gotten some much needed rest and quality time together," Lockhart said. He also shared photos of his family.
Lockhart was detained by police on Monday, May 15, after someone reported to the police that the living condition of the family was not adequate. The family was living in a tent in St Hilary on Bequia and the person also reported that the American citizen was holding his American-born wife and three children against their will.
The kidnapping rumour was later dispelled by the police, but a full investigation on Lockhart and his family was launched by the local Child Development Unit and Social Welfare Unit, as well as the United States Embassy in Barbados.
The result of this investigation, which had the input of the Ministry of Education, pediatrician Dr Miriam Sheridan and clinical psychologist Dr Jozelle Miller, is expected to be released soon.
Lockhart said that while he made a few mistakes, he did not commit any crimes.
"The reason why my family and I did not want the public to know that we were living in the tent was because of our family safety. A tent is not secure; people break into homes, yachts and more," said Lockhart, who told SEARCHLIGHT that there were several burglaries at secure houses in St Hilary when he lived there.
"Anybody can walk into a tent and harm my wife and children and/or steal our things. My wife and I decided that the best protection would be that the public do not know we were living there. My wife and kids felt safer that way and it's my duty as a father to ensure their safety on the island until we leave for the USA, which we were planning to leave in December of 2017," Lockhart further commented.
He said when he and his family did go out, they did so late in the evening, to the nearby Friendship Bay beach, which was hardly occupied.
Lockhart said that in his opinion, the police were called because there are a few people who do not want him to set up his tourist campground in what they consider an upscale area.
"…Therefore they are spreading false information about me to bring an end to my endeavour. I have the proof," said Lockhart.