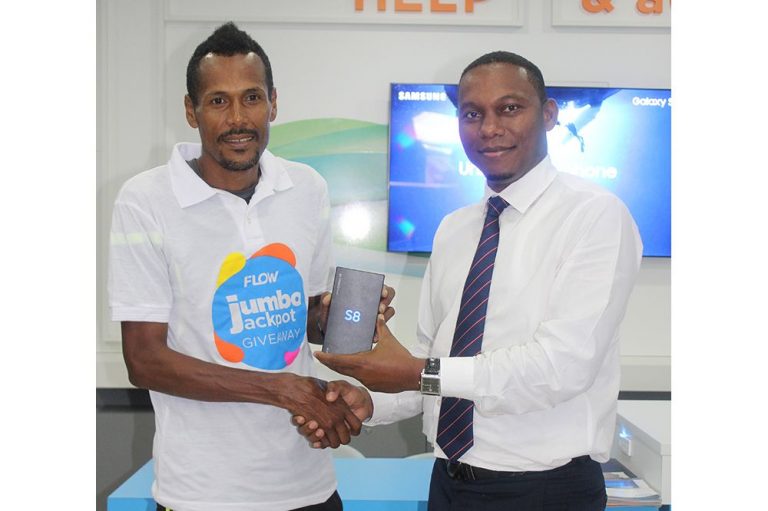 Ballantyne wins Samsung Galaxy S8 handset from FLOW
The Samsung Galaxy S8 handset is probably one of the most sought after smart phones locally, and thanks to FLOW, long distance runner Pamenos Ballantyne now owns one. Ballantyne is the winner of the "FLOW Heavy Hitters" raffle, which was drawn on Saturday, May 6 at Carnival City, Victoria Park, during the launch of Vincy Mas 2017.
"I feel so good. It's the latest device, so I'm really grateful," Ballantyne said.
He received his S8 device last Wednesday from FLOW's country manager Wayne Hull at FLOW's Halifax Street location.
Ballantyne was entered in the May 6 raffle when he topped up with EC$15 on his FLOW prepaid account during the Vincy Mas launch at Victoria Park.
"I was really surprised,", said the long–time FLOW customer, who won EC$40,000 from the company a few years ago.
He described FLOW's service as "excellent".