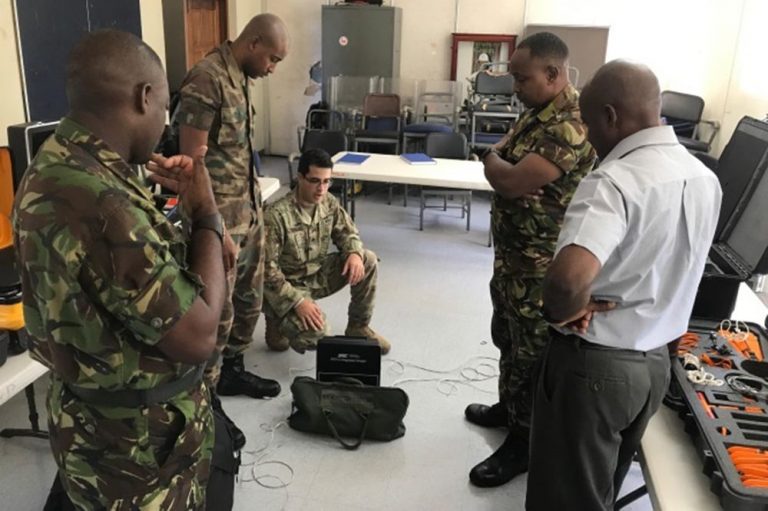 US Embassy conducts explosive ordnance disposal training with security forces in Barbados
The United States Embassy to Barbados, the Eastern Caribbean, and the OECS, through its Military Liaison Office, conducted a professional exchange to share best practices for disposing of explosive ordnance, with the Barbados Defence Force (BDF) and the Royal Barbados Police Force (RBPF) in Barbados, from May 15-19.
The Explosive Ordnance Disposal Subject Matter Expert Exchange, which was held at police headquarters, was led by the US Army Florida National Guard and the BDF. It focused on strategies and techniques for disarming and disposing of explosive munitions and other types of ordnance. The workshop was intended to enhance skills and inter-operability between the United States and the BDF, in support of the deterrence of illicit trafficking operations and security cooperation in the region.
"Through exchanges such as this, the US Embassy collaborates with our regional partners to respond to security threats in an effective and expedient way," said US Ambassador to Barbados, the Eastern Caribbean, and the OECS Linda Taglialatela. "We are fortunate to have a very robust partnership with the BDF and this training demonstrates once again what a high priority we both put on citizen safety and security in Barbados and across the region."