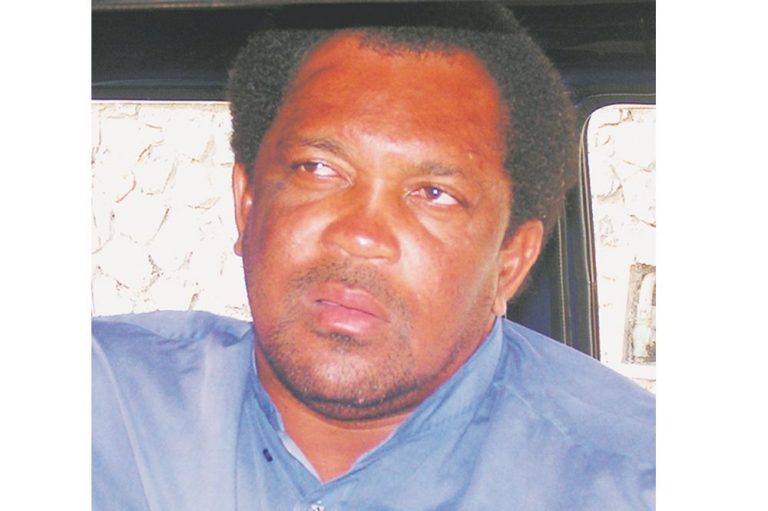 Airport taximen say some fare rates too low
by Lyf Compton
Some taxi drivers operating at the Argyle International Airport (AIA) are up in arms over the taxi fares which they are now being forced to charge persons going to and from the AIA.
Last week Thursday, May 18, taxi driver Kingsley DeFreitas, calling in on Hot 97.1 FM's AM Mayhem morning show, explained that the taxi drivers stationed at the AIA had been called into a meeting by chief executive officer (CEO) of the AIA Hadley Bourne on Monday, May 15, and told that the taxi fares had changed.
The AIA has 29 taxi drivers stationed there.
Also in the meeting was Avanel DaSilva of the St Vincent and the Grenadines Tourism Authority (SVGTA) and according to DeFreitas, they were told that they had to adhere to the new rates or cease operations at the AIA.
The charge rate for persons travelling to Kingstown from the AIA is EC$65, but several taxi drivers say the fee is too small an amount for that distance. The fare for several of the other routes are also said to be questionable.
According to DeFreitas, the proposed fees submitted by the Taxi Association on their behalf were cut down by EC$10 and EC$15 in some cases and they had already begun charging those rates.
Some taxi drivers blamed CEO Bourne for the change in prices, but Bourne has denied this and last week issued a statement after he too called the AM Mayhem radio show on Thursday 18.
"The responsibility of the AIA, as it pertains to the taxis authorized to operate from its facility, is limited in spectrum to operational management," Bourne said in his statement.
He added, "AIA does not have jurisdiction over the revision or approval of taxi rates; this is a function of the legislative arm of the government, in consultation with the necessary stakeholders concerned. AIA's mandate is circumscribed to implementation and oversight of these derived rates".
It was later revealed that the SVGTA is the body that changed the rates and Bourne told AM Mayhem that he had asked the SVGTA to confirm the AIA taxi rates, as they were complaints about taxi drivers overcharging.
DeFreitas said some of the AIA-based taxi drivers would like to see further consultations held, as it relates to the fees they must charge, as in his opinion, some of the fees are too low.