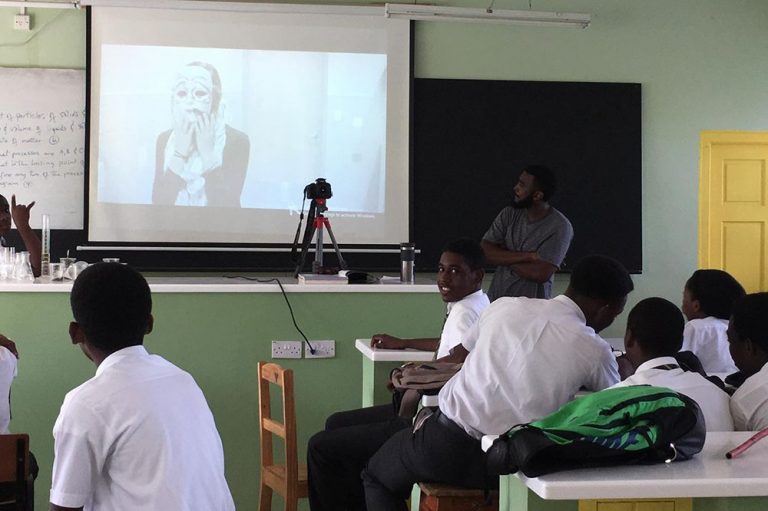 SVGS ICT career fair
The St Vincent Grammar School held its second annual ICT Fair on May 3, 2017, under the theme "Connecting ICT to Your World". The fair was organized to expose students to the many opportunities for employment in ICT.
During the day, the third form students heard presentations from various professionals, who showed them how they use ICT in their careers. The facilitators included Alex "Kubiyashi" Barnwell, who addressed the students on Sound Engineering, John "Captain John" Rickards who dealt with ICT in D-Jaying and Ricky Hill, whose presentation was on videography and photography. The fair was held at the school and ran from 9:15 a.m. to 3:05 p.m.