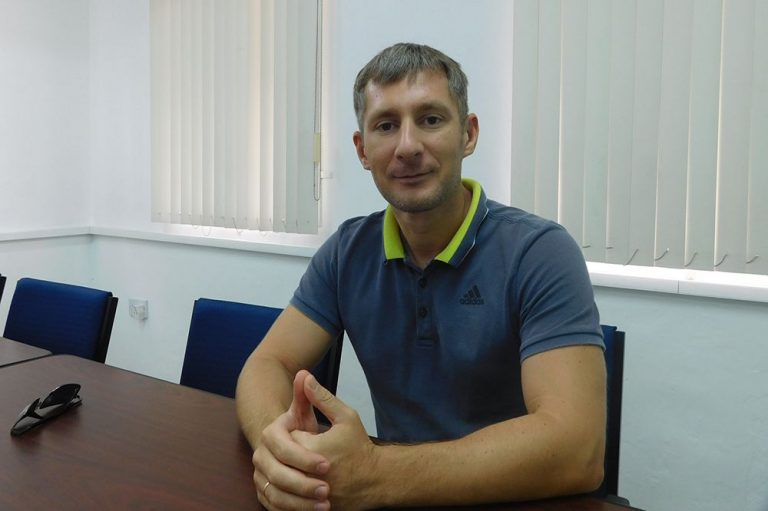 Ukrainian adds sunflower seeds to Vincentian diet
A Ukrainian father living in St Vincent and the Grenadineshas begun importing roasted sunflower seeds from his homeland, after learning the components of the snacks offered to his son at school.
Speaking with SEARCHLIGHT, Ihor Zhuravlov, who migrated to SVG three years ago, said he started Caribbean Ukrainian Inc after visiting his nine-year-old son, who attends the SugarMill Academy, during his lunch break.
"All I could see is that the snacks the kids eat — the chips and all kind of other things and I saw the components on the snacks. It's horrible, not healthy. A lot of not healthy things there," said Zhuravlov.
Zhuravlov said he grew up eating sunflower seeds, but after he realized that he could not purchase them on the island, he set up shop in Prospect one month ago, after some samples he had imported received favourable reviews from his friends.
"I hope that people will love them too, because everybody who taste them, they love them," he told SEARCHLIGHT.
The Caribbean Ukrainian Inc boss said the seeds are not genetically modified and are well-preserved during their trip from the Ukraine.
He described Ukraine as the world's leader in the production of sunflower seeds and oil and the brand 'SEMKI,' which he imports, is the most famous brand.
"We all like snacks, but the problem is that not every snack is healthy," Zhuravlov said.
He added that the sunflower seeds are filled with health benefits and are available all year round.
The sunflower importer said the seeds retard cell damage, thus playing a role in preventing cancer and also contain a number of minerals that help ease arthritic pain.
The magnesium in sunflower seeds, he added, is reputed for soothing the nerves, thus easing away stress, migraines, prevents heart attacks and is also good for the skin.
Additionally, Zhuravlov said the sunflower seeds could be used in salads, granola-based recipes, stir-fries, yoghurt, sandwiches, rice and pasta meals.
The SEMKI products are now being sold in local retail outlets, including CK Greaves, Massy Stores, Gitts, Aycees, Jax, G&T Sion Hill and Bonadie's Supermarket. (AS)