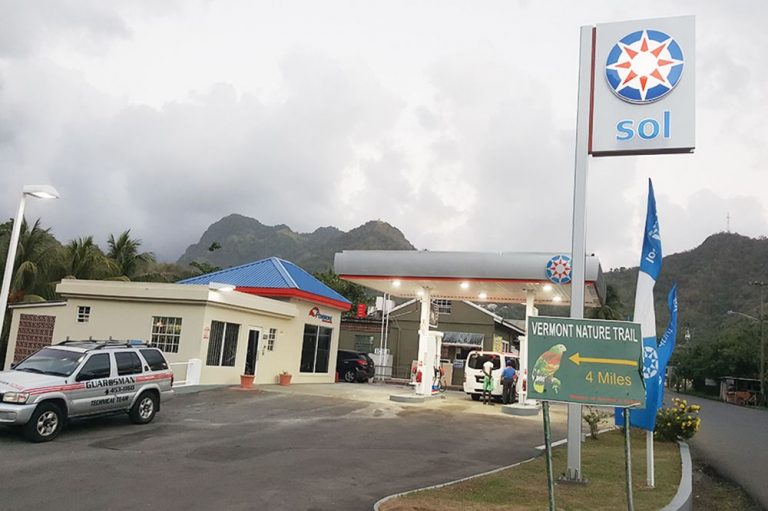 SOL Pembroke Service Station reopens under new management
The SOL Pembroke Service Station is under new management and as a result, in addition to selling diesel and gasoline, customers now have a one-stop location that offers a variety of services.
The station reopened on Friday, April 28, with the goal of providing convenient and efficient service, as well as a wider range of products to persons on the leeward side of the island.
Supervisor Kamara Craigg said that while a gas station has been at that location for quite some time, this newest venture offers a shopping centre where persons, in addition to refilling their vehicles with fuel, can now buy coffee, bread supplied by Randy's Bakery, as well as Bickles pastries (muffins, bakes with salt fish, Jamaican patties).
A wide range of grocery items, including cooking oil, milk, fruit juices, butter and sardines, along with toiletry-related items, such as shavers, toothpaste, toothbrushes and sanitary pads, are now available. Detergent and other cleaning supplies can also be bought.
Craigg is no stranger to service stations, having been involved since 2013 when she started as a customer service representative at Marriaqua Petroleum. She then moved up the ladder to administrative assistant, followed by supervisor, before moving to the Pembroke station.
"You can hang and drink a beer or a Guinness; you can get automobile accessories and other essentials, like batteries, coolants, air fresheners, wash cloths and oils. It's actually a good thing we have going here", said Craigg.
The supervisor added: "We have the best customer service and we are situated at an ideal location as a one-stop shopping centre."
The location will also soon offer pharmaceutical services as well. It is open Monday to Saturday from 7 a.m. to 10 p.m. and on Sundays from 7 a.m. to 9 p.m.