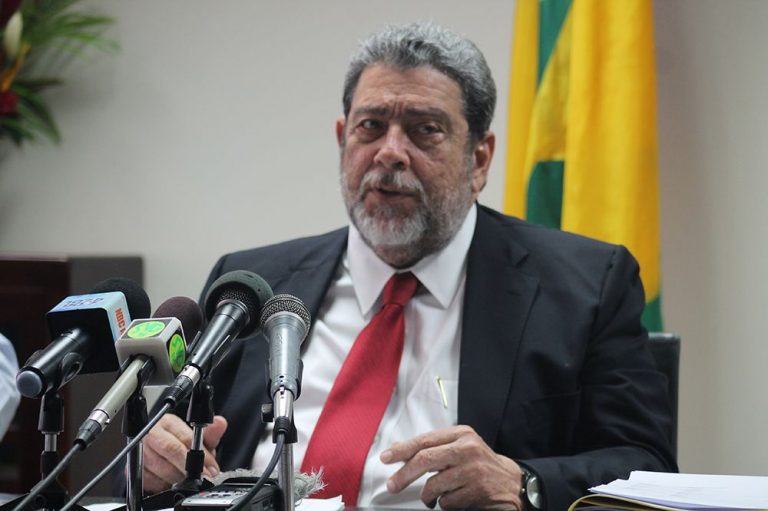 More resources needed to repair schools across the country – PM
Prime Minister Dr Ralph Gonsalves made this disclosure during a media conference on Tuesday at Cabinet Room.
"We need more resources and I am looking at how we can address this," Gonsalves said.
He explained that $1 million has been included in the capital estimates for school upgrades.
Gonsalves stated that he is aware that there had been discussions recently about the state of schools, and agreed that "some … need some repairs".
Currently, he added, $1.4 million in repairs are underway at the Dorsetshire Hill Primary School and should be completed in August. In the interim the students are being housed at the Dorsetshire Evangelical Church.
Gonsalves revealed too that the Kingstown Government School, familiarly known as Stoney Ground Primary School, is to be upgraded to the level of a disaster shelter.
"The project is being held up … because the Ministry of Education is unable to find suitable space to relocate the students," he explained.
However, the Prime Minister noted that the Ministry had been having discussions with a number of entities to house students and he should be updated on the discussions by May 10.
"The resources are available for it to be done," Gonsalves indicated.
He also stated that under the Basic Needs Trust Fund (BNTF), which is funded by monies from the Caribbean Development Bank (CDB), repairs have been done on several schools.
The roof of the Diamond Government School was repaired, doors replaced, aluminum windows installed, stairs fixed and a new kitchen and dining block constructed, with additional work still ongoing.
"Under the BNTF we … did work on Belair Government School and they are going to Belmont Primary and Langley Park Government School."
On Monday, the St Vincent and the Grenadines Teachers' Union (SVGTU) issued a press release expressing "alarm" over the state of many schools in St Vincent and the Grenadines.