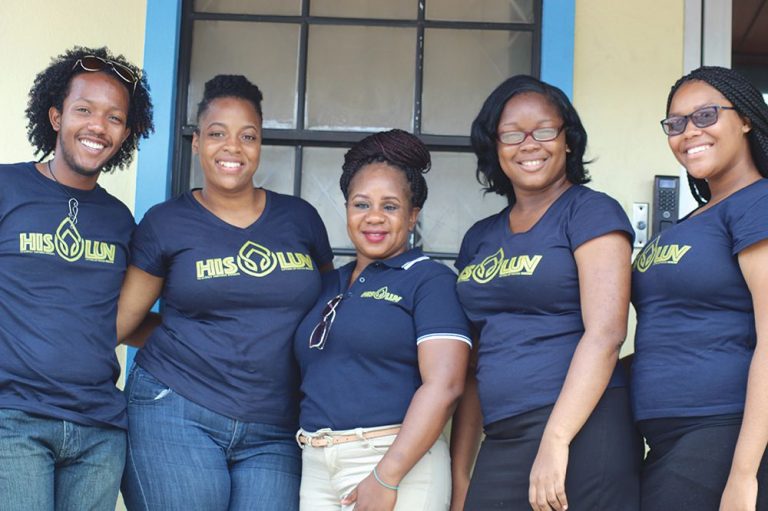 Local gospel group 'HIS LUV' to host concert
A group calling themselves Heavenly Inspired Singers Lifting up Voices (HIS LUV) will tomorrow, Saturday, May 13, hold a gospel concert at the Russell's Auditorium in Stoney Ground.
And group members, Jason Lawrence, Kamelia Joyles, Nicola Reefe, Kaedrene Pierre and Jaydyne Alexander are encouraging persons to come out to the concert, where they will be entertained by a diverse group of musicians.
HIS LUV is made up of an independent group of students from the University of the Southern Caribbean in Trinidad and Tobago, and since 2015, the group has been doing overseas missions, geared at giving back to the countries from which members originate, while spreading the word of God.
Group member Kamelia Joyles said that the group visited Suriname in 2015, Barbados in 2016 and this year chose St Vincent and the Grenadines (SVG), as they want to help persons who were affected by the floods that ravaged this country last year May.
She said that at the end of all their mission trips, they usually hold a fund-raiser in the form of a concert and that is what is happening tomorrow at the Russell's Auditorium.
The concert will be held under the theme "Let praises rise" and will begin at 7 p.m. Adults will have to pay EC$30 to get in, while children under age 12, will pay EC$15.
Guest artistes will include a wide cross-section of foreign nationals and locally based singers. Performing will be, Llettesha Sylvester (award winning and classically trained solo soprano with a focus on jazz and gospel music), Lyndon Simmons, David Frank (violinist), Raevae Chrysostom, Jo-anna Blackman, Ronnie Richardson, Shunnell Nedd, the band F.L.O.W, Called Out and KLT Dancers.
Said group member Reefe, "As Adventists and university students, we believe that music is something that drives young people and brings young people together and this ministry we think is one that will get everybody connected and reach a lot more people than it would as a regular preaching service".
She added, "We are hoping that we can pull a lot of people, so that they can hear the word of God and make him their personal saviour and we are willing to give back to the community. We don't want to be selfish and just keep everything to ourselves, so we giving HIS LUV".
This week, as part of their mission, the group visited the St Benedict's Day Nursery and Hospital and the Leeward Seventh Day Adventist Primary School. They also held a health fair in Kingstown at the Treasury car park and a cocktail at the Prime Minister's residence. Today they will take part in a concert being organized by the Royal St Vincent and the Grenadines Police Force.
The HIS LUV group is 14 years old. It started in 2003 with 15 students and now has over 70 members. Their country mission programme is only three years old.