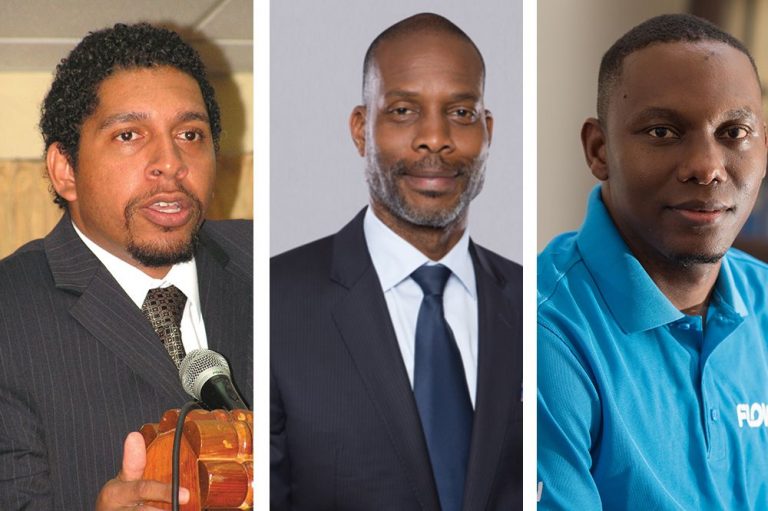 FLOW warned to get its act together
Get your act together — and quickly.
That was the warning from Government to telecommunications giant FLOW, in the face of increasing complaints from consumers about the quality of broadband services offered.
Minister of Economic Planning, Sustainable Development, Industry, Information and Labour Camillo Gonsalves revealed during a recent press briefing that he held "frank and spirited" discussions with President of Cable & Wireless Caribbean Garfield "Garry" Sinclair and FLOW's country manager Wayne Hull, about the standard of service that Vincentians are receiving.
While not divulging details, Gonsalves noted that he indicated to FLOW's top brass that this country should not be seen as a "small fry" on the balance sheet of Liberty Global, the entity that acquired Cable & Wireless Communications Plc (owners of FLOW) in May last year in a deal worth $7.4 billion.
The Minister said he also reminded them that FLOW enjoyed monopoly control of fixed line, cable and broadband services here, making the concerns more serious, as evidence indicates a decline in the quality of broadband Internet and television services in particular.
"I indicated that the number of complaints to my Ministry, the National Telecommunications Regulatory Commission (NTRC) and the Ministry responsible for Trade and Consumer Affairs have been increasing," revealed Gonsalves, who said he also told Hull and Sinclair that he recognizes that FLOW has increased subscriptions, which were pushing their network beyond capacity.
However, he said he has not received complaints about the mobile service offered by FLOW.
"I encouraged a greater investment in St Vincent and the Grenadines and in the infrastructure to provide adequate service to the Vincentian consumer," stressed Gonsalves.
The Minister recalled that during the acquisition period, St Vincent and the Grenadines was one of the leading countries — "at the tip of the spear" — fighting against the merger and dealing with the deregulation of telephone services.
This country operated under a monopoly for a long time and is now back under such an arrangement, Gonsalves said, but noted that as a member of the Eastern Caribbean Telecommunications Authority (ECTEL), it intends to beef up regulatory tools to ensure decent customer service, greater investment and up-to-date infrastructure.
Gonsalves stressed though that despite the concerns, he wanted a friendly relationship with FLOW, adding that Sinclair had given his word that the services would soon improve.
"I hear the cry of people," said Gonsalves, noting that ECTEL would be meeting this month to discuss regulatory changes. In the meanwhile, he explained, NTRC has been asked to modify the licence given to telecommunications companies to include specific quality-of-service provisions.