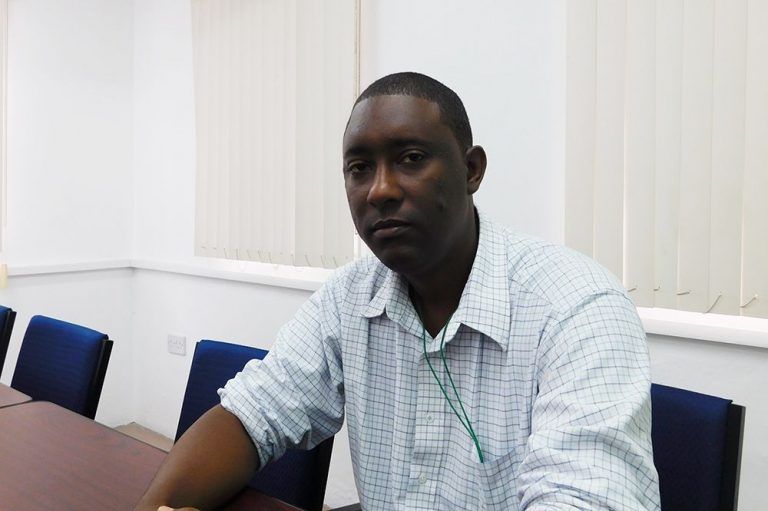 Animation now being taught in SVG
Animation is being taught for the first time in St Vincent and the Grenadines, through the Caribbean Regional Communications Infrastructure (CARCIP) Information and Communication Technology (ICT) Skills Development Programme.
In an interview with SEARCHLIGHT, David Martin, the animation and graphic design instructor at the SVG National Centre of Technical Innovation (NCTI), formally National Institute of Technology (NIT), said that CARCIP is currently subsidizing the courses.
"So, right now is the best time to jump on board to get this training," an excited Martin added.
The animation instructor said that training in animation costs over $5,000, and so CARCIP offers a "grand" opportunity to help people who want to change their lives to get on board.
Martin added that a lot of services in the animation industry could be done at home, so persons could be recruited without leaving their country and with that in mind, the NCTI intends to develop a multimedia advertisement programme to add to their multimedia and digital video production courses.
"The creative industry is a viable way to make money; we can be successful and we can see change happening in society, especially amongst at risk youth."
Martin said that although a lot of persons would love to get involved in the arts, graphic designs, special effects, movies and cartoons, there is a stigma that these creative-based fields do not make money.
"But contrary to popular belief, it's the arts that generate the most money in the world today," he disclosed.
The animation instructor noted that movies and mobile games make a lot of money and Caribbean residents have a unique opportunity to tell their own stories and create a brand.
"We have a lot of young people that are creative, but they have never been given the opportunity to really explore their creativity, or given an opportunity where they can say, yes, I want to learn animation; I don't have to leave my country to do it," he added.
A group of Martin's students entered the Northern Caribbean University Lignum Vitae Film Festival 2017, which was held in Jamaica on April 9, 2017, under the theme "Impacting your space one frame at a time" and tied for first place with another short film called "Frames".
"That is something that is very much a part of what we do, try to get our students international exposure, build portfolios etc, put them in touch with online resources that they could work online, because animation is now like a $250 billion industry,"
He said that because of their win, a lot of industry figures are now watching and so opportunities are pouring in.
Martin is also available for personal mentoring in any form of multimedia arts.
The NCTI currently offers courses in CompTIA A+, Web Page Design, CompTIA Security+, Web Programming, CompTIA Network+, Smartphone Repairs, Digital Audio and Video, Computer Applications, Multimedia Productions, Microsoft Office Specialist, Advance Software Design, Introduction to Database Design, Cisco Certified Network Associate, Android Development Application and Mobile Application Design and Development.
The institute, located on Sharp Street, upstairs the Physical Planning Department, is accredited in the United Kingdom (UK) and has had up to 22 students.
While courses run for approximately two to three months, graphic courses run up to six months and animation takes up to eight months.
The Bachelor of Computer Science (BCS) takes three years.
The NCTI could be reached by Whatsapp 4856915/5329923, by their Facebook page 'learn.ntci' and at their website www.svgncti.org