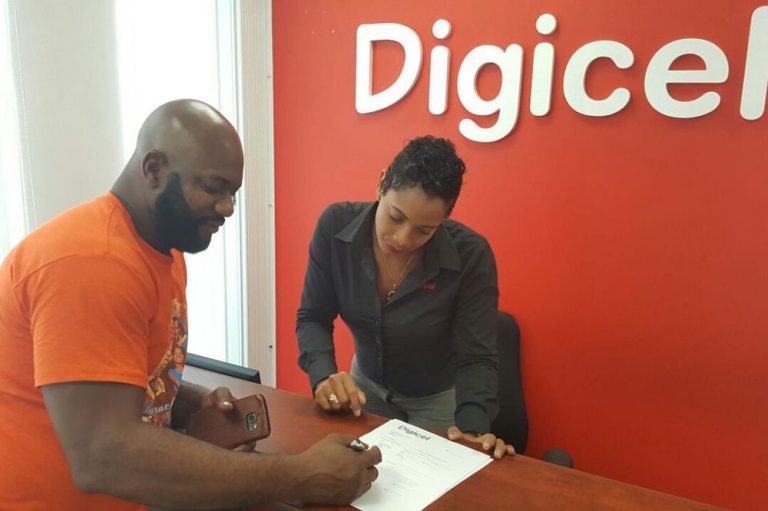 Digicel's quick pick bundles give postpaid customers simplicity, value
Quick Pick Gold and Platinum, Easy-to-understand bundles offer unlimited talk, WhatsApp messaging and up to 15GB of data
In a world where smartphones and data have become second nature, customers are generally faced with multiple data bundle options, as they try to stay connected. So what are customers looking for to truly enjoy their connected experience? Well, according to research, its simplicity, value and lots of data!
Armed with this knowledge, Digicel SVG on Thursday, April 27, launched its Quick Pick Postpaid bundles, designed to keep customers always on and always connected to more of the things they love.
Jam-packed with value, Digicel's Postpaid Quick Pick bundles are delivered in two easy-to-understand offers namely: Quick Pick Gold and Quick Pick Platinum, so customers can enjoy with minimum restrictions talk, browsing and roaming.
A first for Digicel, the Quick Pick Platinum Postpaid bundle combines unlimited talk – local, regional and international, with unlimited access to WhatsApp chat. The Platinum bundle also offers a 15GB allotment of data, allowing customers freedom to browse and surf the Internet at their liberty without fear of running out of data, or being confronted with an exorbitant bill at the end of the month.
"We are living in a digital intensive world where people always want to be connected in one way or the other – whether it's listening to the latest hits, sharing their greatest moments on social media, or simply sending a quick text message. Digicel is intent on enabling our customers to stay connected seamlessly and easily to more of the things they love on their mobile phones," said Digicel SVG's country manager John Davies.