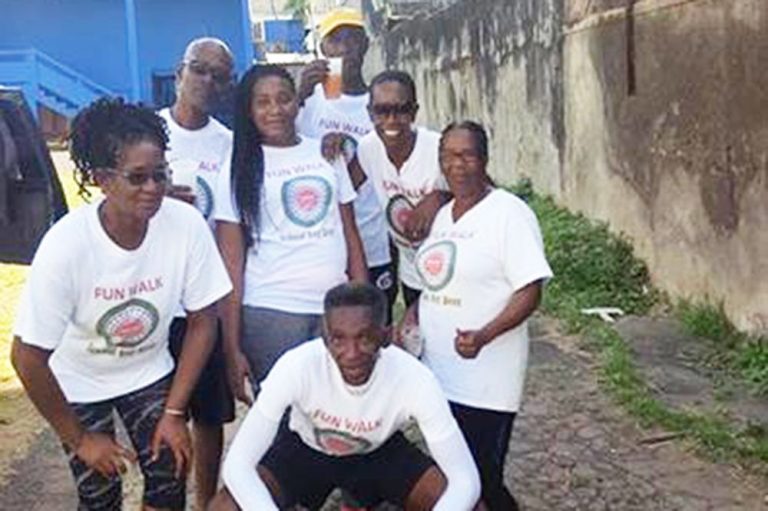 School Boy Beer May Day Marathon Walk a success
School Boy Beer Bottlers, manufacturers of the School Boy Beer beverages, hosted a May Day Marathon Walk here on Sunday, April 30.
The event began in Georgetown and culminated in Kingstown.
Participating in this 26.5 miles walk was organizer of the walk, experienced speed walker and walking coach Malcolm Webb, who in 2013, at The Nation Fun Walk in Barbados, competed against international walkers and clocked the 8th fastest time.
Other avid and committed walkers who completed the full marathon were Alfonso Howard, Charmaine Lewis and Glenroy Providence. Afesha Weekes joined the walkers mid-way and completed a half-marathon walk.
Several supporters came out along the marathon route to cheer on the walkers and supply them with water for hydration.
The average speed of top walkers is approximately 6 mph, causing to them to burn 700 calories per hour during a marathon walk, almost their full day's caloric intake.
The School Boy Beer team would like to thank all marathoners, as well as their supporters, for coming out and participating in the May Day 2017 Marathon Walk.