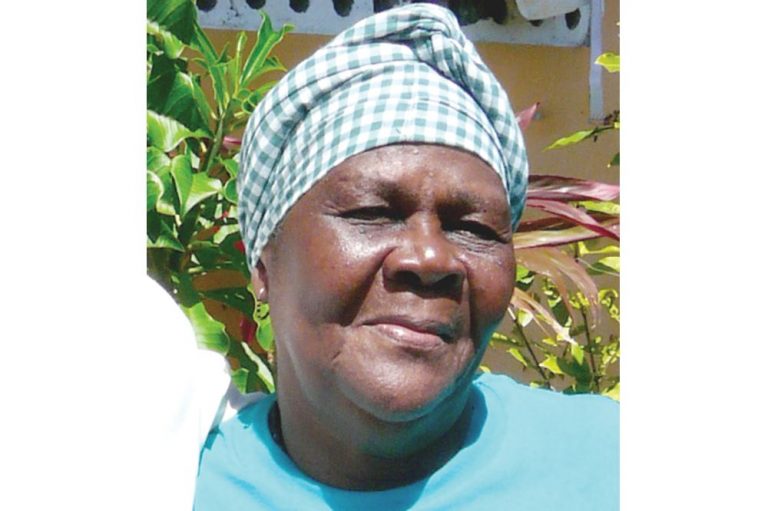 A matriarch is gone – Rest in peace, Gertrude Medford
by Luke Browne
On Sunday, April 23, 2017, the community of Sion Hill laid to rest one of its old matriarchs. Her name was Gertrude Medford, but she was otherwise popularly and appropriately known as "Mother Medford." She died at 78 years old and is survived by her long-standing husband of almost 60 years – Mr Percy Medford. This couple was remarkably true to their wedding vows. Percy and Gertrude Medford said "I do" to each other on February 12, 1958 and they never looked back. They were regarded as an exemplary couple and this fact once landed them on the front page of the newspaper as a model of what a relationship should be like.
When he was being interviewed by the journalist, Percy boldly proclaimed that his love is an every day kind of love. It was not "sometimeish" and neither was it restricted to special occasions or events. It was not a love that he felt only on Valentine's Day, but rather one that he lived and experienced every day of the year. Mr Medford also shared the secrets of a long-lasting and harmonious marriage – in the first place, make sure that you are in the relationship for the right reasons; keep Christ at the centre of your lives; never let the sun go down on your wrath; be disciplined; shun lust; remember your vows and be committed to overcoming whatever problems you encounter. This is valuable advice in this day and age.
I said that Gertrude Medford was appropriately known as Mother Medford, and there is a good reason why. She was the mother of what can be described as the Medford nation. It seemed to be so much more than just a family. Percy and Gertrude had 13 children (9 of whom are still alive), 63 grandchildren and 51 great grandchildren. I doubt very much that there is any modern family of comparable size.
The Medfords are an important part of the life and culture of the community. If you want to talk about someone who has been behind the annual Christmas Light Up in Sion Hill from time immemorial, you can talk about a Medford. In fact, Ronald Medford (one of Gertrude's sons) and his dear wife, Lucretia, helped us to achieve first place at the Roseau Recreational Park in the Best Lit Garden competition just last December. My relationship with Ronald goes back many years to the days when we opened the batting together for the Sion Hill cricket team.
If you want someone with skills and experience as a truck driver, call a Medford. If you want a veteran Mas man, there is a Medford for that too. There is a Medford for almost everything. Percy and Gertrude Medford were themselves pillars of the local Spiritual Baptist Church. This family was involved in virtually all facets of life and Sion Hill would have been a very different place without them.
I extend my condolences to this vast and varied family in their hour of bereavement. We are comforted by all the wonderful memories and a rich legacy. Sleep on, Mother Medford, in the arms of Christ your Saviour and our soon coming King.