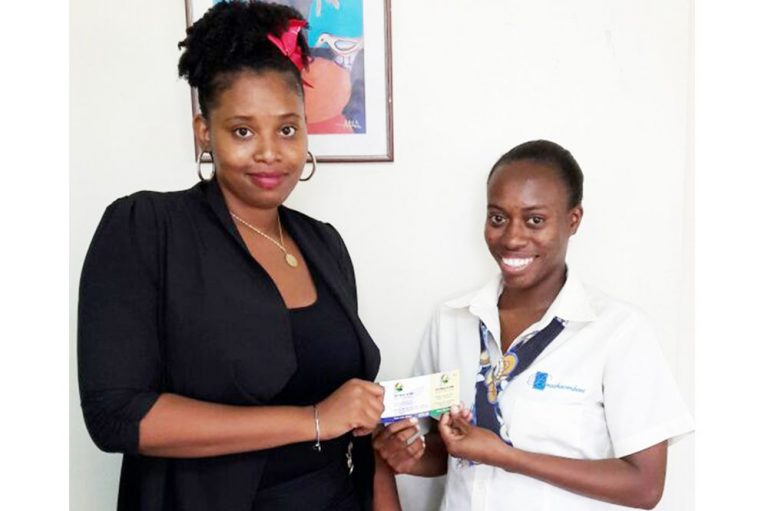 Lucky woman wins ticket to attend 'Best of SVG'
Lucky Carenda Davis won herself a ticket to the Best of SVG awards ceremony on Sunday, when she was the first to correctly answer a question about the first annual people's choice awards on Searchlight's Facebook page.
Davis answered: 'Green Seasoning, Pepper Sauce, Spices and Condiments' to the question: 'Which categories did Erica's Country Style receive nominations for?'
Davis was presented with her free ticket yesterday afternoon at Searchlight's office at Lower Kingstown Park by Searchlight employee Shenee Farrell.
Other persons who won tickets in the competition which ran on Saturday and Sunday were Nyasha Browne, Savvy Samuel, Marva Crichton Prince, Kamara Craigg, Saidah Diamond, Akil Augustus, Jeane Stowe and Delliann Browne.
At Sunday's ceremony, the persons and businesses who Vincentians consider to be the best in several categories will be announced.
Tickets to the grand awards ceremony may be purchased at Searchlight or at Singer for $20 each. The ceremony will be held at the St Vincent and the Grenadines Community College on Sunday, April 30. beginning at 6 p.m. Food and drinks will be on sale.