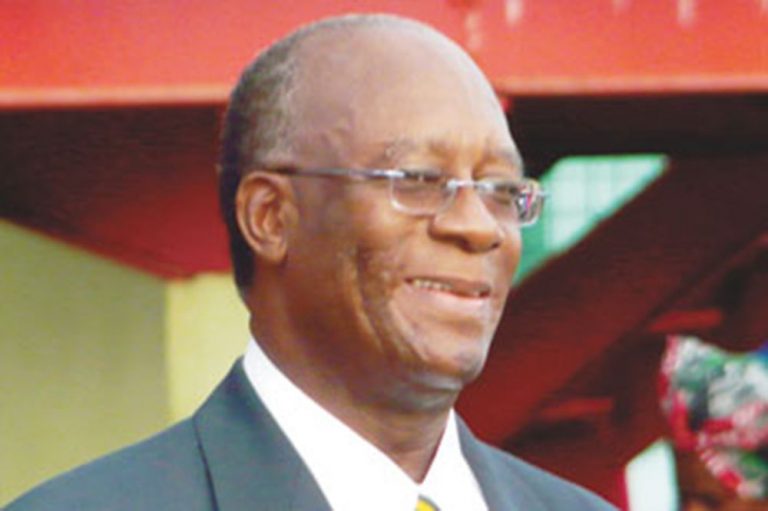 THE LAW AND YOU television programme celebrates 20 years
The Law and You, a weekly television programme presented by Barrister-at-Law Parnel R Campbell is celebrating its 20th anniversary.
The programme, which began in April 1997, airs for half an hour on Monday nights, except on public holidays.
The series has been sponsored by SVG TV since the sixth year of the commencement of the programme.
Campbell is a former Attorney General and Minister of Justice of St Vincent and the Grenadines (SVG), who served from 1987 to 1995.
Speaking on progamme number 859 on April 10, 2017, titled "The Origins of the Law And You", Campbell read from an article published in September 1972 in "FORUM", a magazine produced by The Educational Forum of the People, a group of young university graduates formed by Kenneth John, Edward Griffith (deceased), Kerwyn Morris (deceased), Parnel R Campbell and others.
In the quoted article, the EFP had advocated the teaching of law in primary and secondary schools, so that Vincentians could become acquainted with their legal rights, since "the law pursues us from the womb to the tomb."
In keeping with a format he has used to celebrate previous milestones of The Law And You, Campbell and a television crew will be conducting interviews with the public under the Singer Gallery in Kingstown during the morning of Monday, April 24, for broadcast as programme number 860 at 8:30 p.m. on that Monday night.
Campbell has expressed his "quiet satisfaction" that The Law And You has made a positive contribution to public legal education in SVG over the 20 years of the existence of what he calls "the public service, nation-building programme".