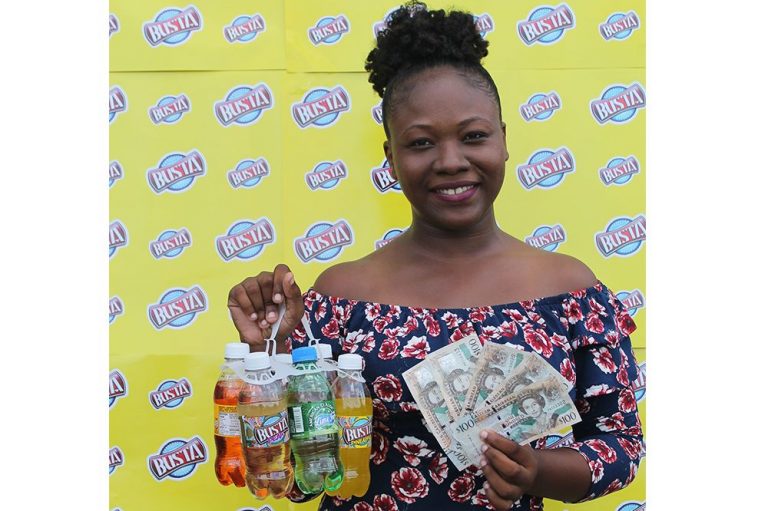 Lucky customer wins Bequia weekend getaway in Busta Easter promotion
Winner of the Busta Easter Bequia Getaway promotion Zonia Peters said that she was excited when she learned that she had won.
"I felt surprised because I didn't expect to win," Peters told SEARCHLIGHT in an interview on Tuesday.
She explained that she had saved the labels of the Busta drinks and was assisted by her cousin, who would give her Busta labels when she purchased the drink.
Peters said that while Bequia was bit crowded, she had a good time.
"It was kinda rushy because a lot of persons were down there, but it was good overall," she stated.
Peters said that while in Bequia, she went sailing around the island with friends and family.
Dawson Lewis, trade marketing manager of SM Jaleel & Co Ltd, told SEARCHLIGHT that customers were eligible to enter the draw by dropping six labels of any size Busta in drop boxes which were placed at major supermarkets and other businesses across the island.
The first prize winner won a weekend getaway to Bequia to stay at the Bequia Beach Hotel. The winner was allowed to bring two friends along for the weekend getaway.
Lewis noted that the winner was also awarded $500 cash with other costs covered.
He noted that persons should expect other promotions from different brands in the coming years.
The local agent and distributor for Busta products in St Vincent and the Grenadines is Facey Trading Ltd.