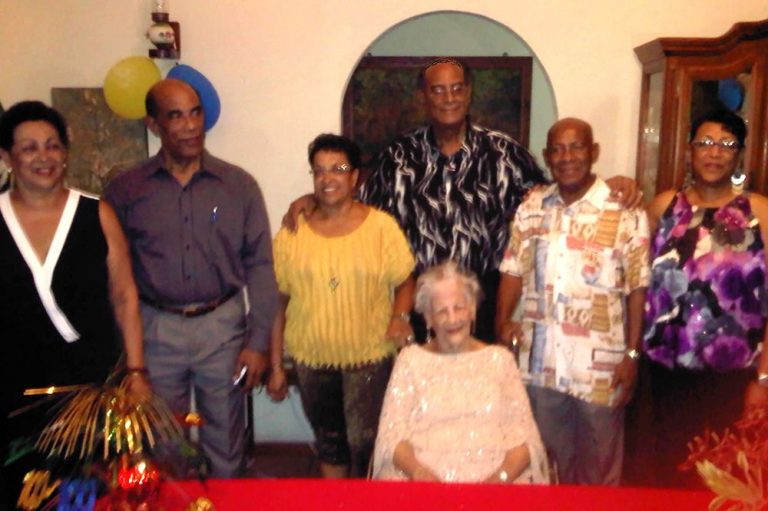 Layou resident celebrates 103rd
Layou resident Ruby Young celebrated her 103rd birthday on April 18.
'Mother Rubes,' as she is fondly called, is the widow of former politician and representative of South Leeward, the late Herman Fraser Young.
Her children, Laverne Grant, Franklin Young, Loretta Anderson, Bertram Young, Margaret Dougan and former Ambassador to the United Nations Herbert Young, were all present to celebrate that special day with her.
Missing was her first-born son Anthony "Tony" Young, who has passed on.