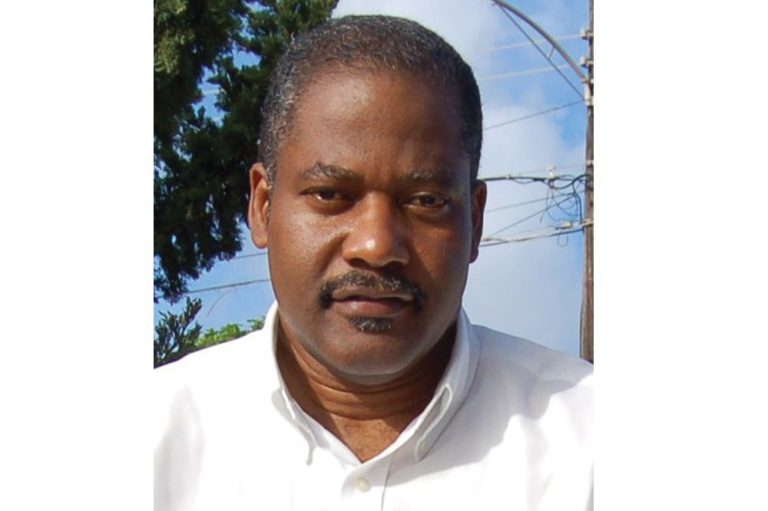 Grenadines residents urged to contact CWSA to arrange payments
Grenadine residents with large arrears for waste collection and disposal are advised to contact the customer service department of the Central Water and Sewerage Authority (CWSA) to make arrangements to reduce their balances.
Garth Saunders, chief executive officer (CEO) of the CWSA told SEARCHLIGHT yesterday that personnel from his company are presently on the ground in the Grenadines meeting with residents and delivering current bills and a letter informing them of the soon to be implemented changes to the billing and collection of environmental fees in the Grenadines.
Saunders explained that, unlike on mainland St Vincent where garbage is collected once per week and the charge is added to the water bill, there was no enforcement mechanism in place in the Grenadines for the collection of fees.
He noted that although residents and businesses in the Grenadines receive, not once, but a twice a week collection and disposal service, only eight per cent of residents there actually pay the $10 per month environmental fee which was legislated in 2007.
In August of 2016, the Parliament of SVG enacted legislation effectively appointing the St Vincent Electricity Services (VINLEC) as agent for the Solid Waste Management Unit (SWMU) for the collection of environmental (waste collection and disposal) fees and empowering them to disconnect the electricity supply to residents whose environmental fees remain unpaid in excess of 60 days.
On mainland St Vincent, the CWSA has been the appointed agent for the SWMU since 1998. In neighboring Grenada, GRENLEC is also the agent for collecting fees for the Waste Management Authority on that island, Saunders said.
He explained that because many residents in the Grenadines had not paid bills for many years, these persons have unfortunately accumulated arrears of hundreds of dollars.
The CWSA started billing for waste collection and disposal at $5 a month in 2007, then in 2012, the fee was increased to $10 a month. A domestic consumer who has never paid since billing began will, as at March 31, 2017, have arrears of $870.
Commercial consumers are billed at a higher rate and are subject to value added tax. A commercial consumer who has never paid would have arrears of $1,650.25 as at March 31.
SEARCHLIGHT visited the Grenadine island of Bequia on Friday and learned that while some residents say they intend to pay their arrears, others say they will not, despite threats of disconnection of their electricity supply.
Yet, other residents noted that they would be more encouraged to pay their environmental bills if the arrears were cleared, so that they would start fresh – paying $10 per month.
In acknowledging that the arrears may well be difficult to settle right away, Saunders indicated that the CWSA may well be disposed to providing some relief in reducing the balances. This, he said, was indicated to consumers in recent letters.
The CEO encouraged persons with large balances and special circumstances to contact CWSA's Customer Care Department in person or in writing to make arrangements for reducing their balances.
"We do not want to be in the business of disconnecting consumers; we simply want to encourage the payment of $2.50 per week for a twice per week waste collection service," he said.
Every year the CWSA spends $1.3 million in providing waste collection and disposal services in the Grenadines, for which it bills $420,000 and actually collects just $35,000 for the entire year.
Saunders explained that the over $1million a year subsidy provided by the CWSA to residents in the Grenadines severely hinders its ability to implement sustainable waste management measures so badly needed on the islands. This also has hindered the implementation of water supply projects on the mainland and also in the Grenadines, he said.