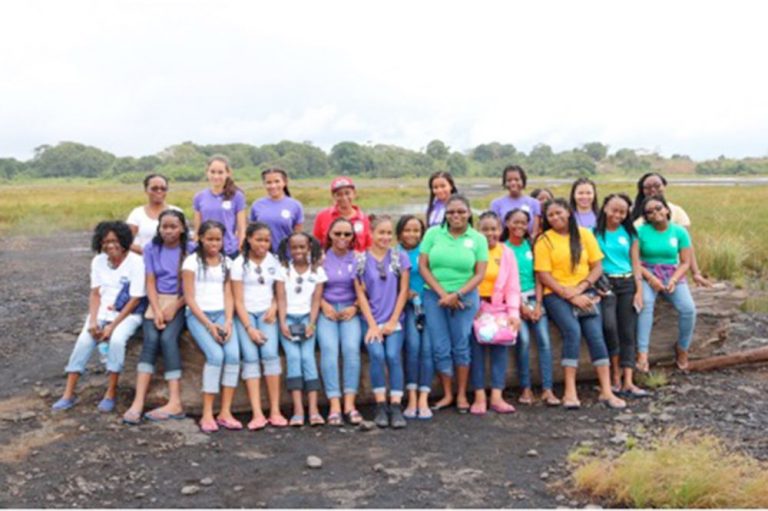 GHS students' visit to T&T, Panama a learning experience
The Girls' High School has once again afforded its students the opportunity to experience different cultures. A contingent of 40 persons – 33 students and seven adults – benefited from this year's educational tour, organized by the Social Sciences and Natural Sciences departments of the school.
The first leg of the journey took the group to Trinidad, where they visited places such as the Pitch Lake, the Temple by the Sea, the University of Trinidad and Tobago, the Solo and Angostura factories.
On the second leg, students were given the opportunity to immerse themselves in the Panamanian culture. Students who study Spanish were treated to an authentic language context, which allowed them to interact with native speakers on a daily basis. This resulted in improved fluency, significant growth in vocabulary and increased confidence in using the target language.
Furthermore, since the Panama Canal constitutes part of the Caribbean History Syllabus for CSEC, students were not only taught the history behind the construction of the canal, but were also privileged to witness its operation, as well as traverse the Canal via ferry.
A few of the other places visited were the Colonial City and Fort San Lorenzo. Both have been declared World Heritage Sites by UNESCO. The group also journeyed into the countryside to visit a farm at Briyeka. At this particular site, some students participated in preparing the mud and assisted in constructing a mud hut. Their rich tapestry of cultural experiences was further enhanced when the girls witnessed and participated in the traditional method of extracting sucrose from canes.
The exposure gained from such tours provides invaluable cultural and educational enrichment and creates memories that will have lifelong impact.
It is thus with profound gratitude that the headmistress, deputy headmistress, staff, students and parents thank all who contributed to making this tour a resounding success and especially the Prime Minister Dr Ralph E Gonsalves, who continues to give unwavering support to our nation's youth.