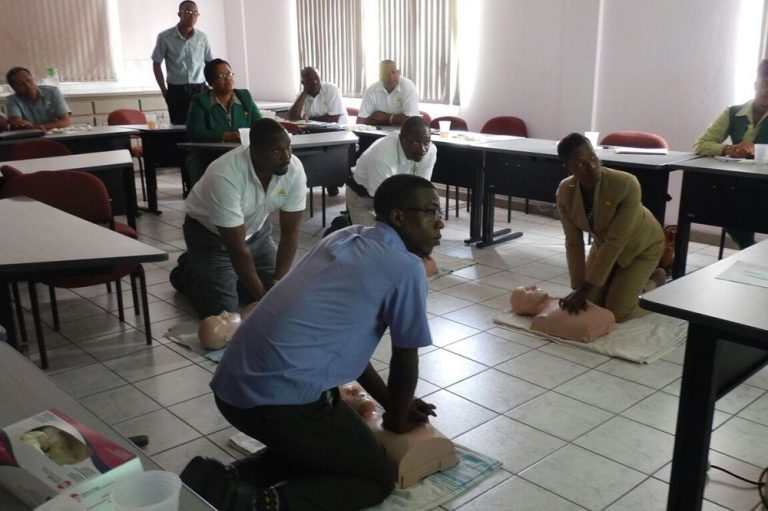 Vinlec employees receive First Aid/CPR training
Twenty-nine employees of St Vincent Electricity Services Limited have received Certification in First Aid/CPR from the Red Cross Society. This certification comes following two days of training at the Cane Hall Training Room on March 30 and 31.
The First Aid/CPR training, which was conducted by the local Red Cross, is an element of the Company's extensive Health and Safety work programme designed to provide a safe work environment for employees.
Certification in basic First Aid/Cardiopulmonary Resuscitation (CPR) is essential and VINLEC continues to offer employees the opportunity to be trained in these areas having recognized the high risks in the electric utility industry. The Company also recognizes that training in First Aid/CPR will also add value to the personal lives of employees.
The training was both theoretical and practical and allowed the participants the chance to put into practice some of the skills they acquired during the session. They expressed satisfaction with the outcome of the programme and noted that it will enhance their professional and personal lives.
Over the past three years, more than 150 employees of VINLEC from various Departments have receive training in this field.