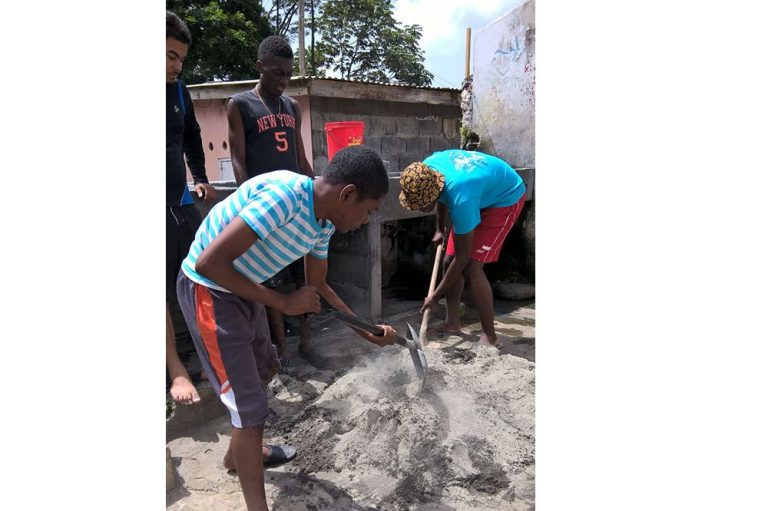 SMSS Young Leaders refurbish public bath at Block 2000/Old Montrose
The RBC Young Leaders of the St Martins Secondary School (SMSS) are well on their way to achieving their goal of refurbishing the public bath at Block 2000/Old Montrose.
The group, in their effort to get the public bath project going has embarked on a one week camp which started last Friday, March 31. The camp is being held to facilitate work on the project which seeks to improve the physical structure of the bath.
The students along with their coordinating teacher and a few villagers have completed the erection of metal posts and raising the roof of the structure.
The group is hoping that by the end of this week, the roof will be completed with new sheets of galvanize.
"Once this project is completed villagers and users alike will experience a whole new and improved atmosphere," said a release from the group.
The release added that once the project is completed, the walls and floor of each stall will be tiled and painted while doors will be added to each stall.
The doors are being made by the students in the group who attend the woods and technical drawing classes at the Kingstown Technical Institute (KTI).
The sink will also be tiled to reduce the amount of moss build up and to help improve sanitary conditions.