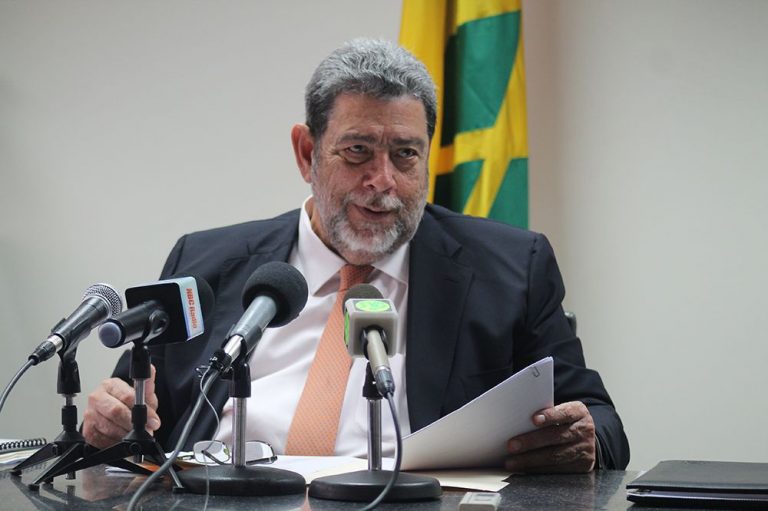 PM makes foreign investment appeal
Prime Minister Dr Ralph Gonsalves is exploring the possibility of having Vincentians study at one of the many major university branches in Qatar.
"I discussed with them and they are receptive to idea of us having a few of students going there. Perhaps first at the Master's level…," the Prime Minister said at a press conference at the Cabinet Room last week.
The Prime Minister said he also proposed having students from Qatar coming to St Vincent and the Grenadines (SVG) to study at the Division of Nursing and the Division of Technical and Vocational Education of the St Vincent and the Grenadines Community College (SVGCC).
"They have a need for nurses and technical persons," he explained.
He pointed out that Qatar has branches of several major American, British and French universities, including Georgetown University, Cornell University, North Western University, The University College London, among others.
Gonsalves, however, noted that these universities do not offer the full range of courses like their parent universities, but instead offer different areas of study in the areas of the sciences, medicine and the arts, among others.
Gonsalves stated that he also raised the possibility of investment in the city at the Arnos Vale during his visit, and the question of Qatar airways giving consideration for coming here or linking with a regional airline.
The Prime Minster noted that when he was in Qatar he spoke to a regional airline about the possibility of linking with Qatar airlines and now has to follow up with them.
He said he held discussions with the senior vice-president of Qatar Airways and is hopeful that they would have a delegation in St Vincent around May-June.
The Prime Minister disclosed that he also addressed the issue of hotel investment and added that The Emir, Sheik Tamim bin Hamad al-Thani, told him that he would be sending someone to SVG personally to address the issue of hotel development. (CM)