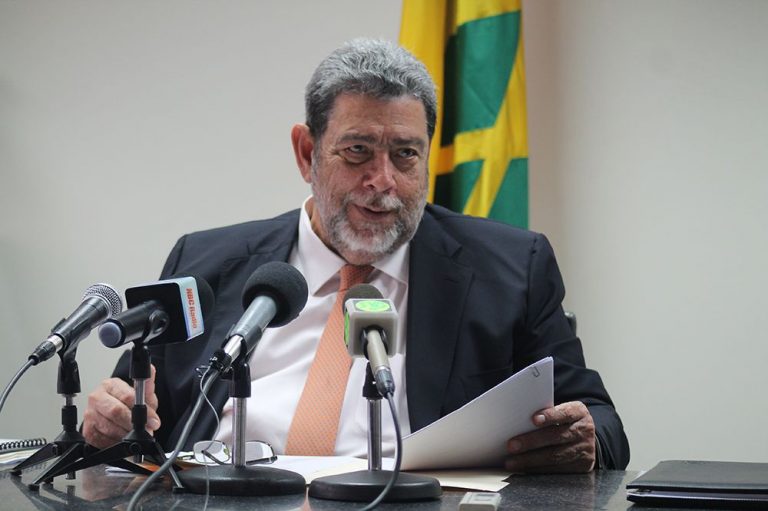 More reforms need to be done within LIAT – PM Gonsalves
While certain reforms have been undertaken by LIAT shareholders, it is clear that more reforms need to be done.
"We have, over the past few years, … been able to do some substantial things. We have done reforms within LIAT; clearly there are more reforms to be done," said Chair of the LIAT; shareholders Prime Minister Dr Ralph Gonsalves, while speaking on Star FM yesterday.
Gonsalves, had called in to the radio station to speak about several issues, including the industrial unrest being experienced by LIAT.
The Prime Minister said the leadership of the unions will meet today with the Board of Directors and management of the airline.
He explained that on March 30, the the Leeward Islands Airline Pilots Association (LIALPA) issued five strict directives to its members which Gonsalves said appear like a "work to rule".
According to Gonsalves, reading from the LIALPA letter, the directives are: "Adhere to all clauses of the memorandum of agreement in particular the flight and duty time limitations; No pilot is allowed to extend duty or work on vacation or off days; Meal breaks are to be taken when rostered or if not rostered following the first landing after four hours; While on duty adopt and conduct yourself in a professional manner and observe all regulations; Pilots are reminded that all LIAT flights are conducted under instrument flight rules and that maintaining a high level of instrument proficiency is the job of every pilot. As such it is recommended that at least one instrument approach should be conducted per flight."
He added that on March 30, LIALPA further said to its members "this mode of operation is to continue until the executive has indicted to you that LIAT has agreed to adhere to the payment schedule in the memorandum of agreement and to implement the new salary on April 26, 2017 pay day."
The Prime Minister explained that LIAT at best is a marginal financial proposition, but obviously a social and economic necessity to these islands.
He pointed out that there are many airlines who have tried to compete with LIAT; however LIAT has been able to stand the test of time.
"What we have to do is to have sensible, intelligent conversations," Gonsalves stated.