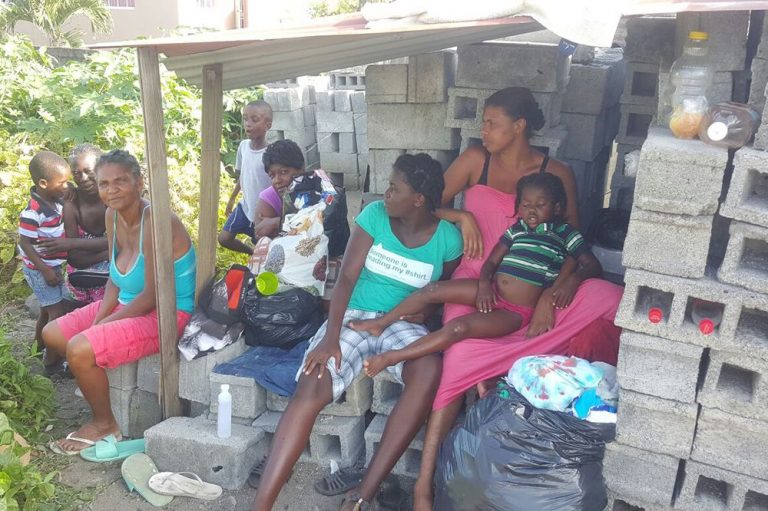 Government comes to assistance of displaced Georgetown family
Prime Minister Dr Ralph Gonsalves said on Wednesday that all 11 members of the family displaced by the fire at Brownstown, Georgetown on Tuesday have been given lodging, albeit at different places.
He said that part of the family has been placed by the Ministry of Social Development in a house in Belle Vue, while 11-year-old Terrica Browne, a grade six pupil of the Georgetown Government School has been taken in by a teacher (Miss Jacobs). The other family members, including Terrica's mother Shakila and her two-year-old son Suarez, were, up to press time, taken in by friends, as they await temporary housing that will be provided by the Government.
Gonsalves said that the social worker attached to the case was working diligently to find alternate housing, but it was difficult to find houses in Georgetown, hence the move to Belle Vue. He said that all the family members will soon be properly housed, while
each of the families will receive a one-
off payment of EC$1,200, which will be supplemented by a monthly stipend until they are able to get back on their feet.
The Prime Minister noted also that the families will, and in some instances have already received mattresses, clothing, utensils, stoves and other items, so that they can rebuild their lives.
"We are working on the matter; we are a labour government," said Gonsalves on Wednesday.
The Police Public Relations Department, in a release issued on Wednesday, advised the public to be continually vigilant in an effort to prevent incidences of domestic fires.
The release said that the cause of the Georgetown fire is unknown and an estimate on the damage has not yet been arrived at.