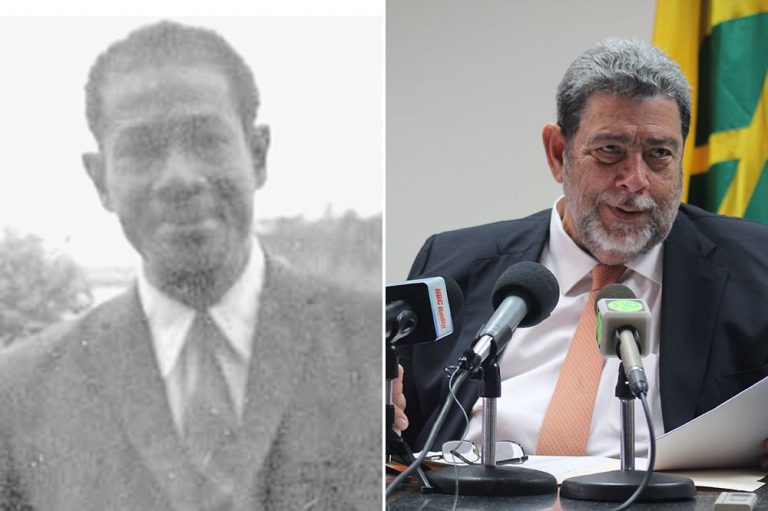 Ensure Joshua's grave site is maintained, PM tells family
Prime Minister Dr Ralph Gonsalves has called on the family of the late Ebenezer Theodore Joshua to ensure that his grave site is properly maintained.
Gonsalves made the request during a media conference on Monday at Cabinet Room, in response to a question posed by one of Joshua's relatives at a memorial service last week about if his legacy would fade now that the ET Joshua airport has been decommissioned.
"I could give everybody the assurance the Ebenezer Joshua's name and memory will never fade for us. One of the things which I want to say to the family members is that I'd like them very much to be on top of the ball to ensure that the grave site of ET Joshua is properly kept," he said.
Gonsalves recalled that trade unionists, including Noel Jackson had in the past ensured that the grave site was properly kept.
He also noted that there have been similar complaints in Barbados about the grave sites of former prime ministers Grantley Adams and Tom Adams, which he described as an "unacceptable Caribbean phenomenon".
"I assure you that ET Joshua would not fade into memory."
He noted that he is one of the few persons who has written about ET Joshua in a paper entitled 'The Ideology and Style of Ebenezer Theodore Joshua'.
Gonsalves said that he has always been supportive of Joshua being one of the candidates for the status of National Hero. He added that George McIntosh, Robert Milton Cato and JP Eustace, like Joshua, should also be considered.
Ebenezer Theodore Joshua was this country's first chief minister and served from 1956 to 1967.