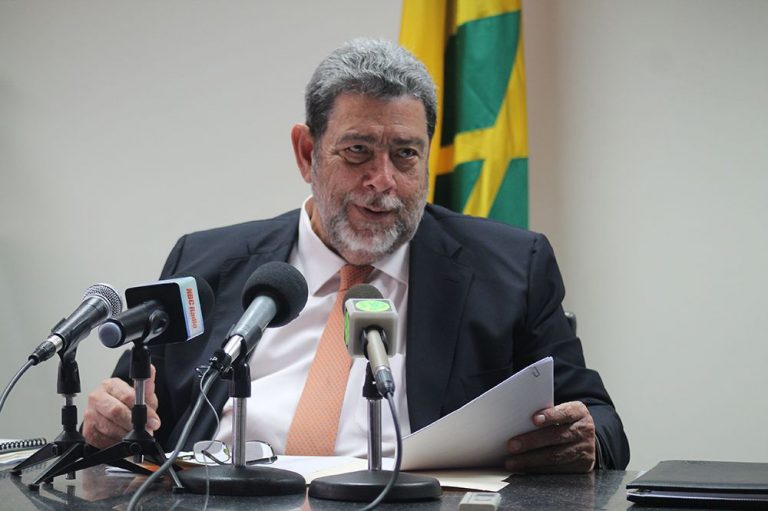 No obligation to provide internships to doctors – PM Gonsalves
There is no obligation on the part of any government to provide internships for doctors returning from studies; however, special efforts must be made to offer this opportunity to them.
This is the position of Prime Minister Dr Ralph Gonsalves, which he expressed during a media briefing yesterday.
Gonsalves was at the time responding to a question posed by SEARCHLIGHT about why some doctors who have been given scholarships to study medicine in Cuba have not being able to secure internship positions at the Milton Cato Memorial Hospital.
"In no country in the Caribbean can the state provide the assurance that every person who graduates in medicine will get an internship. Because that's a position which is a paid position and which has to be budgeted for. We must always make a very special effort, the state that is, to ensure that those whom we have sent away to study in medicine, that we provide internship for them," the Prime Minister said.
Gonsalves said he was unaware of the situation until he read it in the SEARCHLIGHT edition of March 24, and has already requested that the Minister of Health provide him with a report, telling him for example, when did the students apply.
"I would urge students, if they know they are going to complete, apply a good distance before, not wait until you are finished," he said.
The Prime Minister stated that students should make a tentative application before they graduate for the internship programme, so that discussions can take place within the Ministry of Health about how many positions they can ask the Ministry of Finance for in order to accommodate returning students.
"I would hope we can get them sorted out, " he noted
Gonsalves said he hopes that when the Modern Medical Complex in Georgetown is opened there would be more opportunities for interns.
"It is painful, clearly for students to study for all these years and don't then have somewhere where they can do their internship in order to move forward in their profession," he added.(CM)