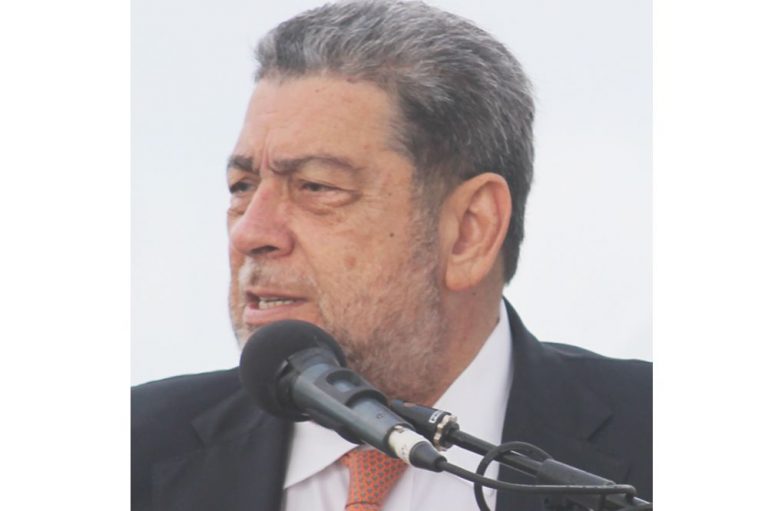 PM Gonsalves leads three-member delegation to Qatar
Prime Minister Ralph Gonsalves is leading a three-member delegation to Doha, Qatar. The visit to Qatar commenced on March 18.
On Monday, March 20, the Prime Minister signed three agreements, the Cooperation Agreement in Legal Field, Agreement to Establish Diplomatic Relations and the Air Services Agreement.
St Vincent and the Grenadines (SVG) and the State of Qatar signed the air transport agreement. This comes as part of the Ministry of Transport and Communications' ongoing efforts to hold more talks with world countries aiming to connect the State of Qatar with more air service agreements, thus opening the gateway to the national carrier to fly to more destinations around the world.
The Air Services Agreement was signed by Gonsalves on behalf of SVG and the Minister of Transport and Communications of Qatar Jassim Saif Ahmed Al Sulaiti, while the Cooperation in Legal Field Agreement was signed by the Prime Minister and the Minister of Justice.
Gonsalves and his delegation also met with the Qatar Prime Minister on Tuesday, March 21 to discuss a range of matters of mutual interest, including investments, technical cooperation and aviation services.
The Prime Minister and his delegation enjoyed successful discussions when they met with the Emir of Qatar. The two meetings were conducted in a warm and friendly manner, reflecting the good personal friendship between Gonsalves and the father of the Emir, a release from the Agency for Public Information said.
The Emir and Prime Minister Gonsalves had substantive discussions on a number of areas.
The delegation is expected to return to the state today, Friday, March 24.