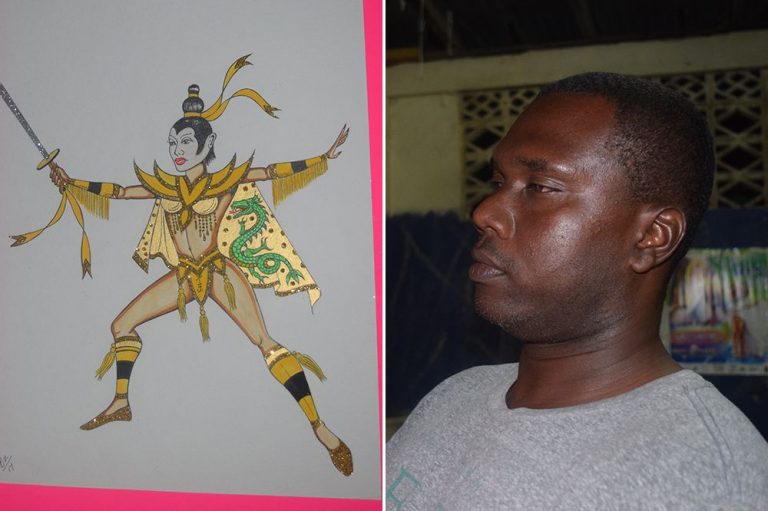 Lynx goes to the 'movies' for Vincy Mas 2k17
A number of movie box office hits have found their way into local masquerade, as Lynx Mas Band presents "At the Movies" for Vincy Mas 2017.
The seven movies chosen and designed by Ossie Constance are "Spartans", "Dirty Dancing", "The Casino Job", "Chronicles of Narnia", "Jeepers Creepers", "Crouching Tiger – Hidden Dragon" and "Pretty Woman".
Cornelius Thomas, band leader of the Lynx Mas Band, said that the movies were selected from different decades and are varied.
"I have always been toying with such ideas, as our band likes to bring mas which people can relate to and associate with," Thomas commented.
"Again, our band promises to be of a high standard and we are catering for the usual 200 to 250 masqueraders, which is a manageable number for our work force… Also we have kept our prices within range of our customers," he added.
Thomas revealed that the cost of the adult sections ranges from $300 to $500, with the children's mas costing $150.
Lynx Mas band started in 2005, with its debut presentation "The Books We Love", and has been consistent since, except for a two-year break from 2013 to 2014.
Over the years, Lynx has excelled mostly in the Sections of the Band competition and placed fifth in the Band of the Year category with its presentation: "Send This, Send That".
Lynx's mas tent is located at the back of the G & T Enterprise Supermarket in the old Roxy Bakery at Sion Hill.
The band's official launch takes place April 1, at the Sion Hill
intersection.(RT)