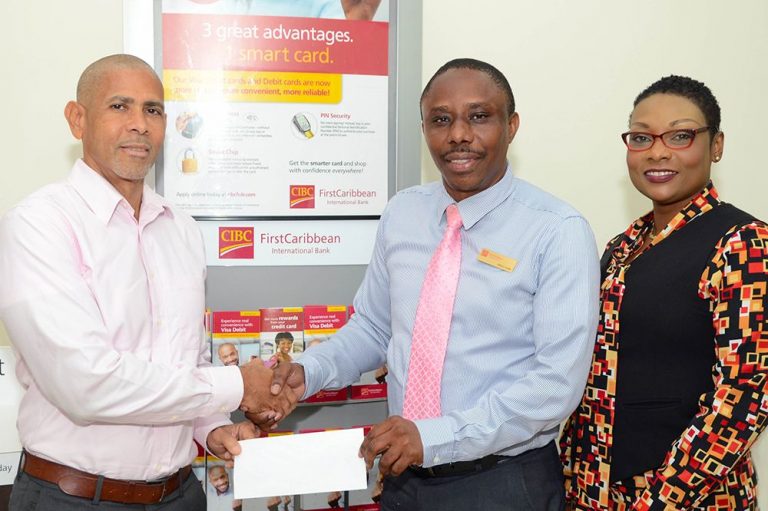 Golden Vale resident wins trip to Las Vegas, courtesy CIBC
A Golden Vale resident's spending has paid off handsomely, as he will soon be jetting off to Las Vegas, Nevada.
Cedric McIntyre was the lucky winner of CIBC FirstCaribbean's "Let your Card take you places" campaign, which offered its eligible cardholders – Visa Classic/Cash back and Visa Gold credit cards – the opportunity to earn chances to win cash and a trip.
As part of the campaign, cardholders had one entry generated automatically for the competition with every US$50 or local currency equivalent of any purchase transaction.
"It pays to spend sometimes and I would encourage CIBC FirstCaribbean credit card users to do so to gain rewards and to make their payments before the due date," McIntyre advised.
The "very surprised winner" said he has not decided whom he will take on his prize trip for two to Las Vegas, which also includes six nights' double occupancy accommodation at a three-star property and USD$2,000 spending money, which will be credited to his card.
The campaign ran between November 14, 2016 to January 14, 2017, in Anguilla, Antigua, The Bahamas, Barbados, British Virgin Islands, Cayman Islands, Dominica, Grenada, Jamaica, St Maarten, St Vincent & the Grenadines, St Lucia, St Kitts/Nevis, and Turks & Caicos Islands.
The draw took place on January 23, 2017 in Barbados, from all eligible purchase transactions made during the promotion period. Eligible cardholders were grouped into zones, which resulted in four lucky winners from each zone.