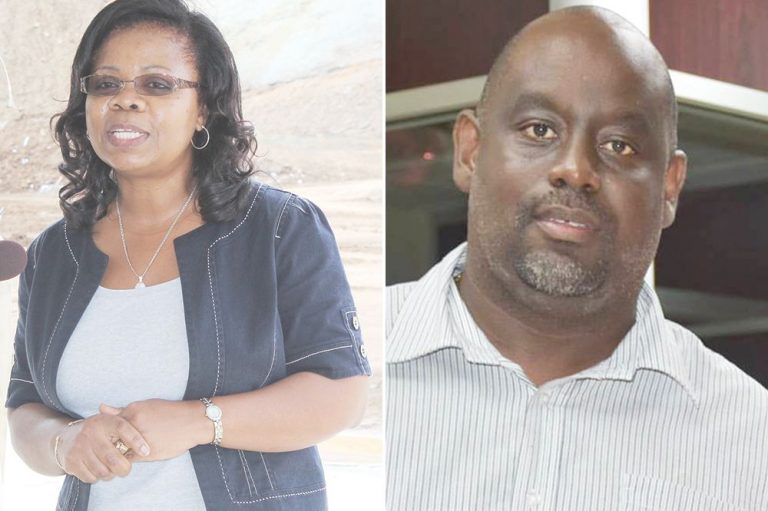 Report that TSA failed AIA is false, irresponsible – Officials
Two top officials of the Argyle International Airport have dismissed as "false and totally irresponsible" information being circulated in the local media that the Transport Security Administration (TSA) of the United States of America has failed SVG in its recent inspection.
A release from the director of Airports Corsel Robertson and chief executive officer of Argyle International Airport Inc Hadley Bourne said they are "very concerned" about the erroneous information being circulated.
During the period, March 7 to 9, 2017, the Transport Security Administration carried out an inspection of the Argyle International Airport.
According to the release, this inspection forms part of the longstanding relation which SVG has with the TSA and was not a new or unexpected event.
"Many inspections have been carried out by this organization at the ET Joshua Airport in the past and would be carried out at the Argyle International Airport in the future.
"This inspection was previously requested for the ET Joshua Airport in late 2016, but in view of the planned closure of this facility and the closeness of the opening of The Argyle International Airport, it was suggested that the inspection be carried out at Argyle International Airport following its opening instead.
"This inspection was primarily to 'determine the airport security posture at the Argyle International Airport. The inspectors looked at the measures which are in place and assessed them against their requirements so that SVG can make modifications and/or adjustments in its preparation for direct flights to the US. It must be stated that the TSA is not a regulator of SVG and they do not pass or fail any country. Our relationship is one of collaboration and TSA's role is to assist in facilitating the implementation of their border security requirements.
"The norm of such inspections is that a debriefing is carried out following the inspections and countries are then given an idea of the things which were observed by the team and discussions ensue about the changes which can be made.
"The debriefing was quite positive and SVG was complimented on several areas of the airport layout, facilities, equipment and practices," the release said.
A full report is expected to be sent to the Permanent Secretary in the Ministry of National Security within 30 to 45 days; however, a preliminary report is also expected in the near future.
"Once again, the Director of Airports and the Chief Executive Officer of the Argyle International Airport Inc wish to reiterate that the report being circulated is not from any TSA report sent to SVG as this is still pending," The release said.
"The public is once again strongly advised to disregard the information circulated by some local media as false and incorrect as the TSA of the United States of America does not issue a pass or failure upon their inspection of any airport, and therefore none was issued for SVG."