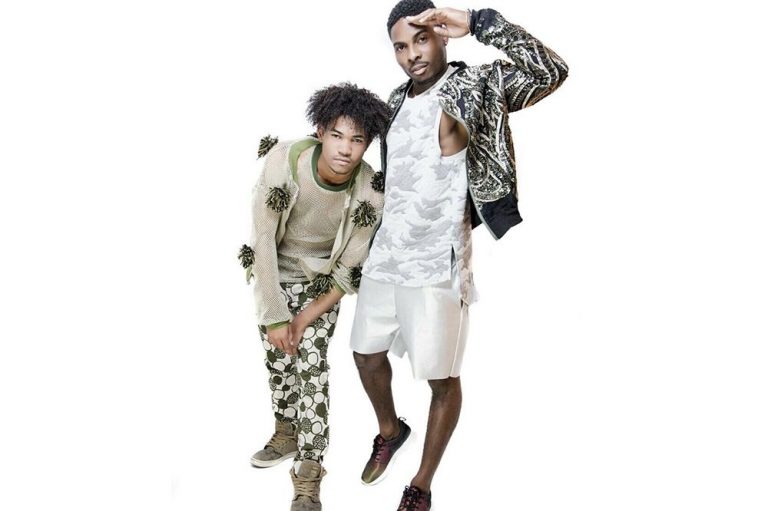 Flow Fashion Caribbean takes centre stage this Saturday
This Saturday, at the SVG Community College, local modelling agency Image celebrates its 20th anniversary with its premier event, Flow Fashion Caribbean.
Since its inception in 1997, the agency has seen hundreds of young people grow and develop under the brand, with Image models gracing catwalks and magazines in the US, UK, all across the Caribbean and even as far as South Africa.
The agency, the brainchild of managing director Monique Arthur, has had its ups and downs over the past 20 years and has given birth to numerous other modelling and personal development agencies.
On Saturday, the agency gets ready to celebrate the last 20 years, which could not have been possible without many, including sponsors, mentors, models and of course, the general public.
"We have persons who have been to every Image fashion show, including every Fashion Caribbean since the first showing at the Ottley Hall Marina in 2001. That event was a memorable one, as we lost power for over an hour and persons sat in the dark and waited for us. It is experiences like this that make us so grateful for the supporters of fashion in St Vincent and those that have supported, who have helped keep the agency alive and growing for these past 20 years," said Arthur.
For its 20th anniversary, the agency has enlisted a strong cast of Caribbean designers, which includes a solid Vincentian contingent. "We have three of our four 2016 Fresh Face designers returning to the stage this year to showcase full collections, as well as Fashion Caribbean veterans Kimon Baptiste and Kimya Glasgow. This year we have six Fresh Face designers who will showcase mini collections on the night, as we think it is important for us to include the next generation of designers at this event.," said local designer coordinator Odini Sutherland. "We also have been inundated with requests from regional designers who have all heard about the show and wanted the opportunity to visit St Vincent."
This year the show will feature Ecliff Elie, Afrofunkk and legendary Caribbean Brand The Cloth Caribbean from Trinidad; Mr Henre's Designz from Antigua and BVI designer Trefle, who showed for the first time at last year's event. We also are happy to welcome back SHE Caribbean Magazine, who will be here to cover the event and for the first time Caribbean LookBook editor Mel Gabriel, who will not only cover Fashion Caribbean, but will also be doing a special feature on our beautiful island for her readers on the LookBook platform.
Flow Fashion Caribbean is sponsored by Flow St Vincent, Grenadine House, Corea's Distribution, Invest SVG, Bank of St Vincent, Vita Malt, First Citizens Investment Services, Max Digital Darkroom, Oasis Spa, Fitness Lab, Bailey's & Johnny Walker Black.
Fashion Caribbean tickets are available at Oasis Spa, Grenadine House and Famous Ritchie's in Heritage Square and via the Image Hotline at 493-0793.