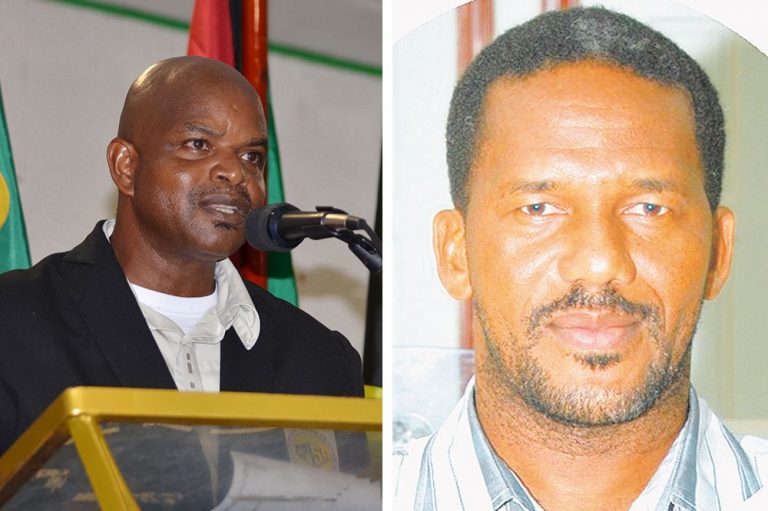 Burgin to challenge Boucher for PSU president
When the Biennial General Meeting of the St Vincent and the Grenadines Public Service Union comes off on Wednesday, March 29, a new executive will be elected to serve for the period 2017 to 2019.
At the close of nominations on February 28, nineteen people had been nominated to fill the seven executive positions.
Challenging president Elroy Boucher for the post of president is current general secretary Aubrey Burgin.
Simeon Bacchus and Leroy James have been nominated for the post of first vice-president, while Javelle Frank, Phillip Bailey, Kevin Alexander and Prudence Jeffrey will contest the position of second vice-president.
Vying for the position of general secretary are Javelle Frank, Harvey Farrell, Prudence Jeffrey and Phillip Bailey, while Elizabeth Williams and Mellisa Stowe will contest the position of assistant secretary. Monique Isaacs, Jillian Primus and Desreene Thomas have been nominated for the post of treasurer. Joel Poyer will come up against Kenson King for the post of grievance officer.
The meeting will take place at the Peace Memorial Hall, Kingstown, commencing at 2 p.m.