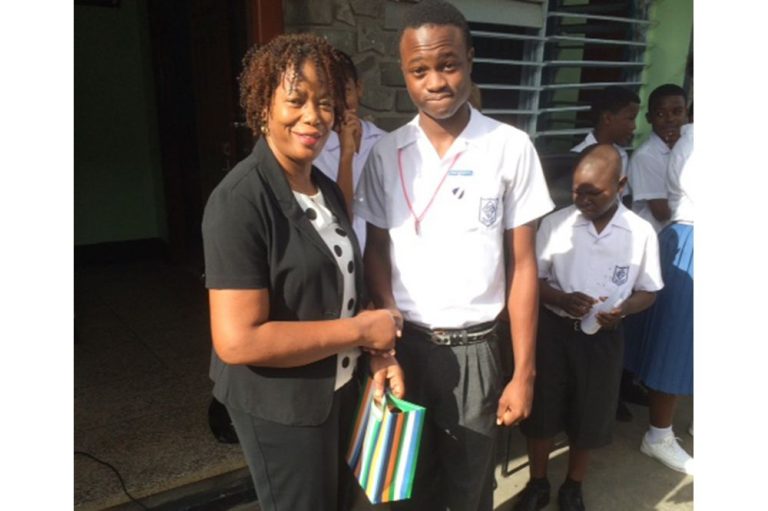 SJCM student is SSBQ February winner
On Monday, 13th March, Vayani Toney of the St Joseph's Convent Marriaqua (SJCM) received his prize for being winner of the Secondary School Bible Quiz (SSBQ) for February, from Janelle Jack.
Toney serves as a prefect at his school and at the assembly, new prefects for the next school cycle were named and given their charge.
To date, there have been six winners from the SJCM.
Over $7,000 worth of prizes were given to winners during 2016, not including the prize to the Distinguished Graduate Awardee. Students from across the country are encouraged to participate in the Quiz monthly.
www.ssbq.org