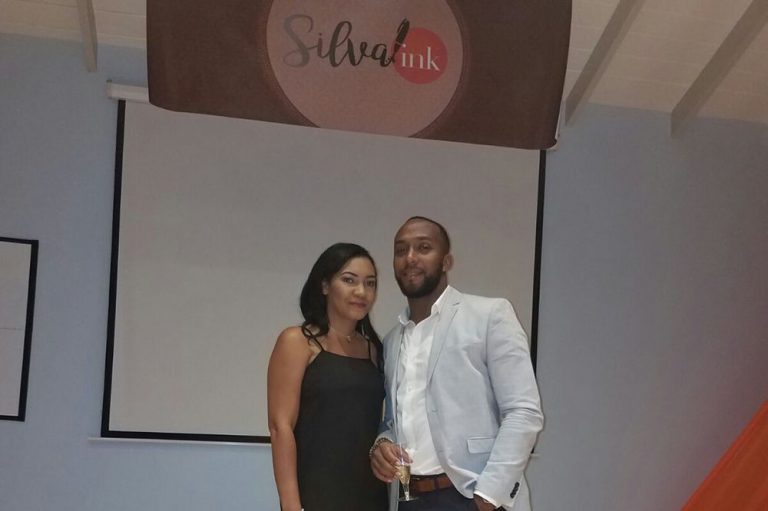 'SilvaInk LTD' offers full range of cheque printing services
Local businessman Kirk Da Silva Jr and former banker Janine DeFreitas, have started a new venture, SilvaInk LTD, a service designed to help persons and businesses that wish to source cheques that are compliant with the Automated Clearing House (ACH) System.
ACH is an electronic funds-transfer system, run by the National Automated Clearing House Association (NACHA). The ACH network acts as a financial hub and helps people and organizations quickly move money from one bank account to another.
"Our aim is to help your organization and individuals to optimize their operations by providing a full range of cheque printing services, while ensuring all technical and security standards are met," DaSilva explained during the launch cocktail on March 6 at Blue Lagoon.
According to DaSilva, the Eastern Caribbean Central Bank (ECCB) and the Eastern Caribbean Currency Union (ECCU) has mandated "that all cheques are to be MICR coded, so to facilitate the clearance of all cheques within the territory through the ACH system".
Magnetic Ink Character Recognition (MICR) is a character-recognition technology used mainly by the banking industry to ease the processing and clearance of cheques and other documents.
According to DaSilva, the service he is providing is fully tested, as SilvaInk LTD has tested all of its cheques through the ACH System to ensure that they are printed within the security standards and guidelines of the ECCB.
"We are a recently formed local company in St Vincent and the Grenadines. We provide an integrated service designed strictly to satisfy you with chequing needs that is compliant with the Automated Clearing House System," stressed DaSilva.
Da Silva Jr is also the manager/owner of SilvaKast, the authorized dealers of DirecTV SVG.