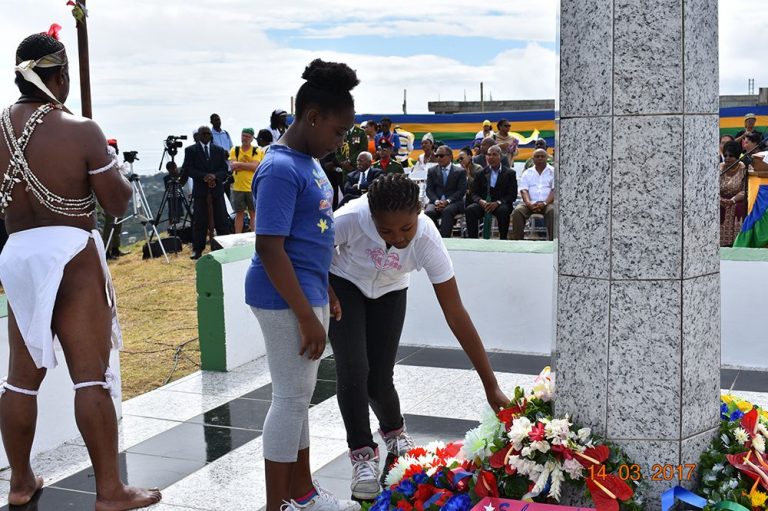 GHSCC Inc pays homage to first national hero
While most persons witnessing the Joseph Chatoyer wreath laying ceremony on March 14 would have journeyed by vehicle to Dorsetshire Hill, members of the Green Hill Sports and Cultural Club Inc 4H Club, decided to journey to the site on foot.
The group left Green Hill at 7:30 in the morning and journeyed through Redemption Sharpes, Trigger Ridge and then over to Dorsetshire Hill, where they participated in the ceremony by laying a wreath. They then journeyed back to Green Hill the way they came.
The visit was a practical "eye-opener" for the children and the exercise was done to focus on the four principles of the 4H, that is, utilizing HEAD, HEART, HANDS and HEALTH.
The GHSCC Inc and the Yung Turks organization were responsible for the cleaning of the site in preparation for the annual wreath laying ceremony in March in the 90s, while being affiliates of the National Youth Council of St Vincent and the Grenadines.