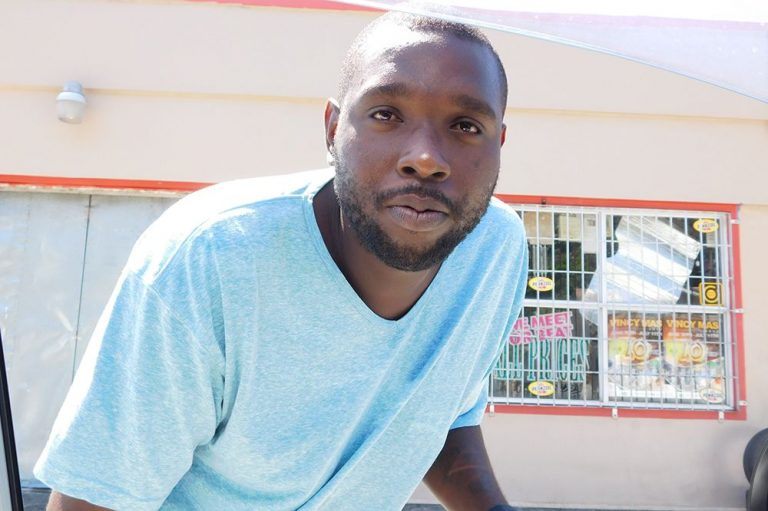 Chauncey man fed up of alleged police beatings
Chauncey resident and ex-convict Garvey Louis is fed up with the harassment he has allegedly received from members of the Rapid Response Unit (RRU) since he got out of prison.
Louis, who is no stranger to the police, served a two-year prison term after he was tried for having an illegal firearm in his possession.
However, during an interview with SEARCHLIGHT on Monday, he indicated that he has since tried to turn his life around, but still received threats and beatings from police officers.
According to him, the last of such beatings happened around 12 midnight Sunday, when he was in Chauncey.
Louis claims that he saw a squad of officers on mobile patrol heading to the Rillan Hill area, but when they passed him they reversed, approached him and began beating him on his leg with a baton, for no reason.
"They reverse and they come back and the man and dem pull out a baton and say 'oh ah you' and they start beat me pon me foot," Louis recalled.
"Me say, officer, you can't beat me pon me foot because me foot sick… Bailey tell the man give me two more lash and then they jump in the vehicle, watch me and they start to laugh."
Louis said he does not know what caused the beatings, but before he was convicted he was already familiar with the officers he named.
He further stated that he tried to report the incident, but was told he couldn't get a medical form because the Public Relations Department was closed, so he never went back.
"I just fed up ah wey dem ah do me, jedz," said Louis.
Later that morning in Campden Park, an RRU officer was seen slapping a young lady, who was part of a group of females involved in an altercation.
The officers were removing the young women from a function on the hard court and shortly after, one officer, decked in black, was seen hitting one of the women along the main road.
In a previous interview, former Commissioner of Police Michael Charles said that while executing an arrest, police officers are allowed to use reasonable force if the persons resists, but nowhere in their training are they instructed to slap or beat civilians.
Charles went on to state that any officer found guilty of beating a civilian could find himself or herself in "a lot of trouble," because the police high command does not condone such actions. (AS)