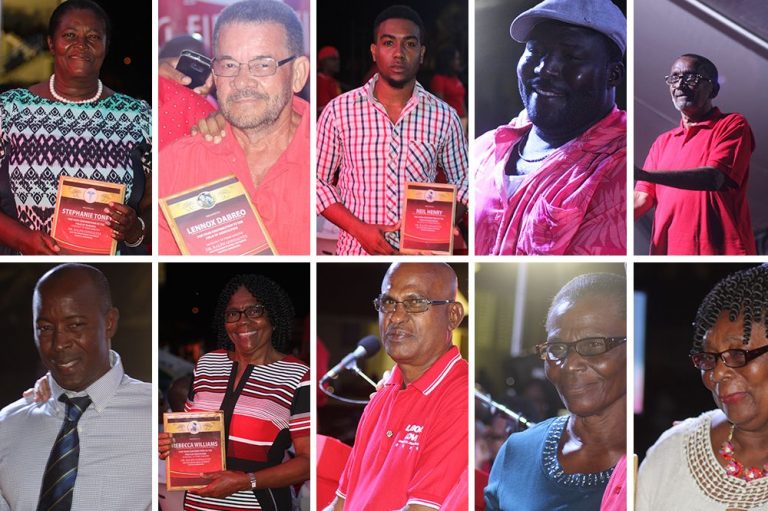 ULP recognizes 10 from North Central Windward
Ten persons were last Sunday recognized by the Unity Labour Party's (ULP) North Central Windward constituency council for their contribution to the constituency.
The recognition came at a rally which was held to celebrate Prime Minister Dr Ralph Gonsalves' 23rd anniversary as the Member of Parliament for North Central Windward.
Recognized during the event, held at the George Stephens Senior Secondary School Playing Field were Gideon Huggins (Agriculture), Lennox DaBreo (Agriculture), Ailma Sampson (Community work), Rebecca Williams (Education), Deighton Butler (Sports), Yvonne Charles (Nursing), Olanzo Jackson (Community work), Neil Henry (Education), Trevor Huggins (Sports) and Stephanie Toney (Nursing).
Announcing the awardees, Chairman of the North Central Windward constituency council Trevor Huggins said that the men and women were instrumental in helping many persons in North Central Windward and must be applauded for the effort.
Commenting, the Prime Minister said that the honourees have done excellent work in teaching, farming, nursing and sports administration among other things.
He noted that they were ordinary people from all walks of life who have made important contributions. He however added that there are a number of other persons who can and will soon be recognized.(LC)